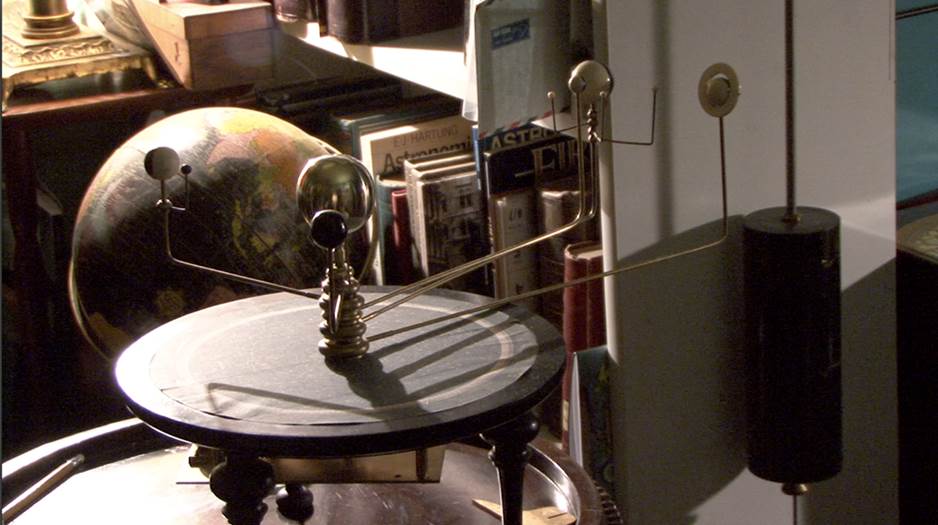 Friday 20 May, 6 pm and 7pm at CAC Cinema
Saturday 21 May, 6pm, 7pm and 8pm at CAC Cinema
Sunday 22 May, 6pm and 7pm at CAC Cinema
In the delicate manner, developed by the artist, film Orrery (2012, 20 minutes) develops on the encounter between two men in a remote hut outside an Australian village. There they spend some time together; they talk, remain silent, and finally depart. The film reflects on friendship, proximity, fleetingness of time and memory.
The film is screened on the occasion of the solo exhibition Nineteen by Daniel Gustav Cramer (curator Neringa Bumblienė), which until 29 May, 2016 is held at the Contemporary Art Centre, Vilnius.
Daniel Gustav Cramer (b. 1975, Neuss, Germany) lives in Berlin. He works with images, books, film, and sculpture. Cramer often proceeds with ongoing series and groups, such as Tales and The Infinite Library (together with Haris Epaminonda). His solo shows have been presented at Kunstverein Nürnberg, Kunstsaele Berlin, gallery BolteLangGalerie, Zurich, Kunsthaus Glarus, SALTS project space, Basel, Kunsthalle Lissabon, Kunsthalle Mulhouse among others. His works have been shown internationally in group exhibitions including dOCUMENTA 13, Kassel, The Renaissance Society, Chicago, Artists Space, New York, Museo Berardo, Lisbon, Frankfurter Kunstverein, FRAC IAC, Villeurbanne/Rhône-Alpes and the Nomas Foundation, Roma.