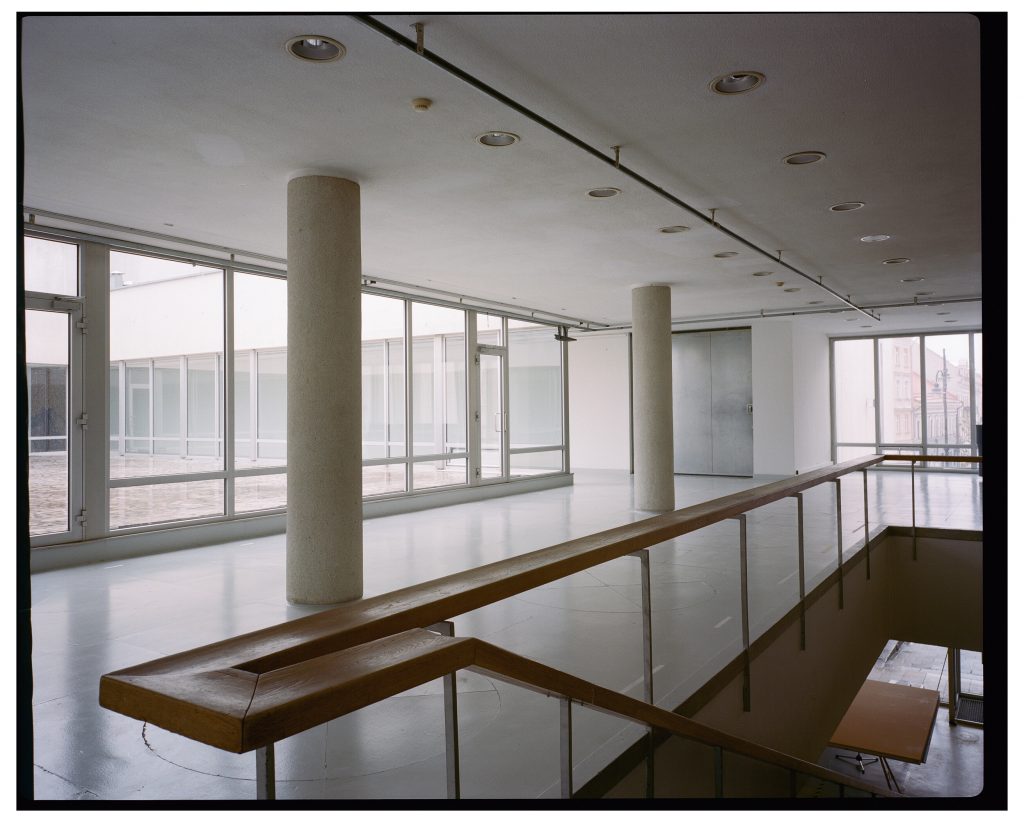 The Contemporary Art Centre, situated in the Old Town of Vilnius, is one of largest and most experienced contemporary art venues in the Baltic region. The CAC organises a range of contemporary art exhibitions and events, aiming to to enrich the cultural life of the city and the local and international discourse of contemporary art. The CAC also aims to provide valuable professional opportunities for artists and other participants in the field and is open to collaborations of various nature. Your initiatives, proposals, ideas and support are always welcome. 
On this page you will find information about vacancies, internship and volunteering opportunities, and other ways of getting involved in the activities of the CAC. 
SUPPORT 
The CAC is always looking for new partners and supporters for its education, exhibitions, publishing and other programmes. If you wish to take part in the CAC's activities as a supporter please get in touch and we will find a mutually interesting form of collaboration. 
CAREER 
There are no vacancies at the CAC at this moment but if you wish to be considered please email us at [email protected]. 
INTERNSHIP 
If you are interested in contemporary art, culture and you have knowledge related to organising events or communication, as well as skills and enthusiasm to work in this field, we're waiting to hear from you. The CAC is a great place to learn and gain experience in the fields of curating, event management, public relations and marketing, to see your ideas become reality and contribute to promoting contemporary art. If you wish to spend some time as an intern at the CAC please write to us at [email protected]. 
We are currently looking for: 
COMMUNICATION INTERN 
The communication team of the CAC is looking for an intern to assist with the development and implementation of the CAC's communication strategy. 
We would like to hear from you if: 
You are interested in contemporary art 

You follow the cultural life of the country 

You can communicate and write fluently in Lithuanian and English 

You are aware of digital trends

You work well in a team 

You have good time management and planning skills

You can spend at least 15 hours per week working with us, and can stay with us for at least 3 months
If you are interested please send your CV and a short motivational letter to us at [email protected], and please include "Komunikacijos praktikantas" or "Communication Intern" in the subject header. 
VOLUNTEERING 
The CAC is looking for motivated volunteers who are interested in culture and the work of art venues. Volunteer work includes various kinds of help with realising the programmes of the CAC – including preparations for exhibitions, events and other projects. A flexible schedule allows for these roles to be combined with school, study or work commitments. If you have any questions please write to [email protected].