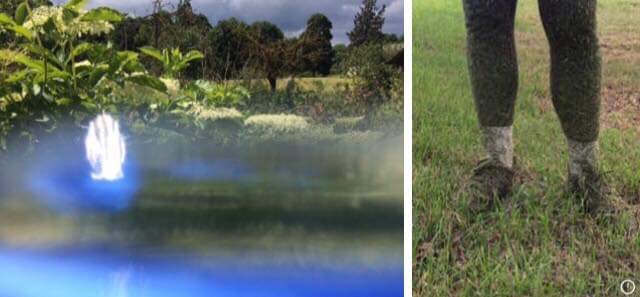 Wednesday, 17 July at 6 pm at the CAC Reading Room
Plants are perhaps the most fundamental form of life, providing sustenance, and thus enabling of all animals, including us humans. However, their presence is often disregarded because of their seemingly silent nature, that being the main reason they have always inhabited the margins of philosophical and literary considerations. Drawing from Michael Marder's formulation of "plant-thinking" as a non-cognitive, non-ideational, and non-imagistic mode of thinking proper to plants (2013), this project seeks to engage in dialogue with the vegetable world by pushing the confines of anthropocentric communicability. The Aikas Herbarium intends to re-imagine the way in which plants are inscribed in the gigantic book of Western Culture, maybe, by diverting from the traditional herbarium as a tool for creating human knowledge and mastering nature.
Hence, by mushrooming out of traditional ways of understanding what it means to produce a herbarium of a particular site and trying to grasp what being-in-nature or, more, what becoming-with-nature implies, writers Valeria Meiller and Luisina Gentile invites us for the conversation on their work in progress, poetry reading of Žeimai phytographias and visual followings of human and non-human attuned.
Valeria Meiller is an Argentinean writer and translator based between New York and Washington, D.C. She is pursuing a PhD in Spanish and Portuguese with a focus on Environmental Humanities at Georgetown University, and her research project looks at the intervention of nonhumans in the construction of Latin American national identities. She has published four poetry books in Spanish (El mes raro (Dakota Editora, 2014), Prueba de Soledad en el paisaje (co-authored, Mansalva, 2012), Tilos (La propia cartonera, 2010) and El Recreo (El fin de la noche, 2010)). Meiller has also experimented with experimental preservation, producing a series of performances called "The Dinner Series" that engaged with the Fluxus Archives of the Emily Harvey Foundation in NYC (in collaboration with Agustín Schang, 2014-16), and has carried out the mail art project "Things I have never had" (2015).
Luisina Gentile is an Argentinean poet and translator based in Brooklyn, NY. She is currently pursuing a PhD in Latin American Art at Columbia University. Gentile has translated the work by Eileen Myles into Spanish (A mí no, Triana Editorial, forthcoming) and is currently working on a book that gathers the journals of writers who have consciously decided to seclude themselves in nature in order to develop their artistic projects.
The event will be held in English, free entrance.
Image: Domas Noreika and Eglė Ambrasaitė, Aikas Žado Laboratory.
This event is based on the Residency o-yo programme and is part of "Invisible Man's Cinematheque 2019: to (dis)embody" project (Aikas Žado Laboratory, Žeimiai Manor House. It is partly financed by Lithuanian Council for Culture. Residency o-yo programme's and "Invisible Man's Cinematheque 2019: to (dis)embody" project's curator: Eglė Ambrasaitė. More information here