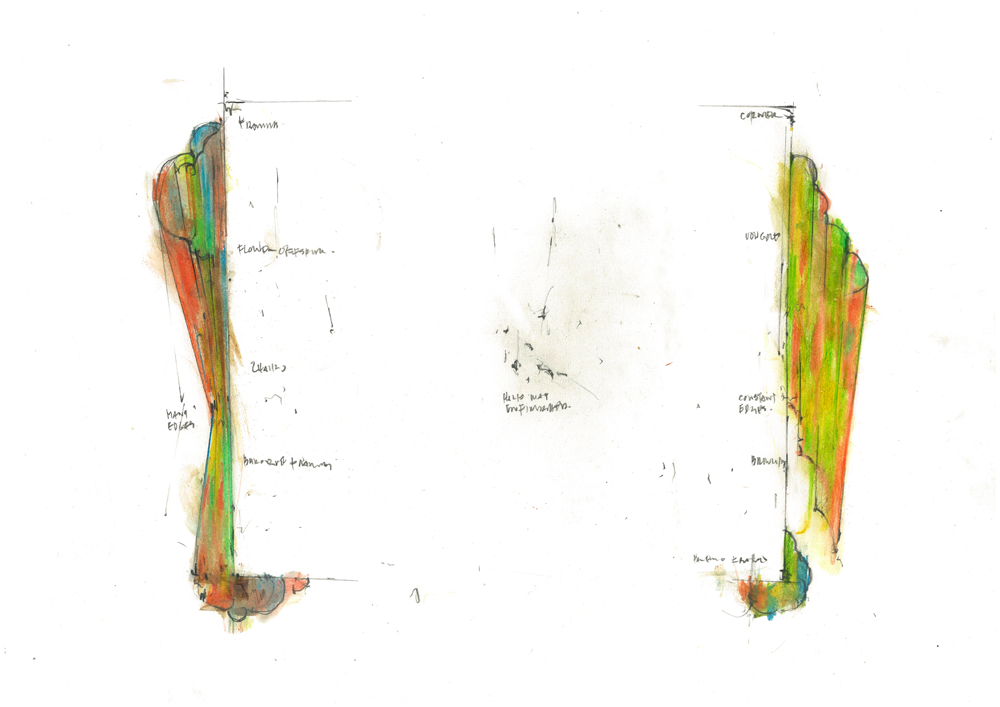 Friday 26 August 6pm at the CAC Reading Room
Rupert is happy to invite you to a two-part open discussion Built | Unbuilt on yet un-accumulated archival collaboration between four interdisciplinary artists.
Unbuilt is a collaboration project between the architect Thomas Tsang, the visual artist Lars Laumann, the composer Cecilia Lopez and the poet Natalie Diaz. Resisting and upholding the disciplinary practices of each artist their work examines and questions the nature of imagination and ambition in plans without a predetermined "object". The collaborative eye is not a single lens for each artist to look through – instead, it is the single steady gaze of each artist. How are artists inspired or stifled by the pressures of gazing at a collaborative process versus looking forward toward the collaboration's outcome? The archive of these relationships will result in a future-archeological artifact named as such because it documents a building process that will never become a built body.
The first part of the Unbuilt project is a series of presentations and discussions which will be held in Vilnius (LT), Riga (LV) and Narva (EST). The opening presentation is the one taking place on 26th of August 2016 in the CAC reading room. During the first part of this event, called Built, artists will shortly discuss their past individual work contextualizing it around the Unbuilt project. During the second part of the event, Tsang, Diaz, Lopez and Laumann who represent four different art disciplines will discuss the observations from four different perspectives on the same subject matter – unbuilt, or what has been begun but never completed. During the discussion part moderated by Rupert director Justė Jonutytė, artists, public and local interdisciplinary artists will be able to engage in a dialogue about the topic.
The presentations and round table discussions will be complemented by a growing exhibition across three Baltic cities starting from September in Riga, November in Narva and lasting until December in Vilnius. The final exhibition will culminate in apublished publication about the Unbuilt project that will feature interviews with local artists, architects, designers on their perspective at the subject matter.
The event is organized by Rupert.
Event partners:
The Nordic – Baltic Mobility programme for Culture
CAC Vilnius
Art residency for young American artists vilnius.nyc (working title)