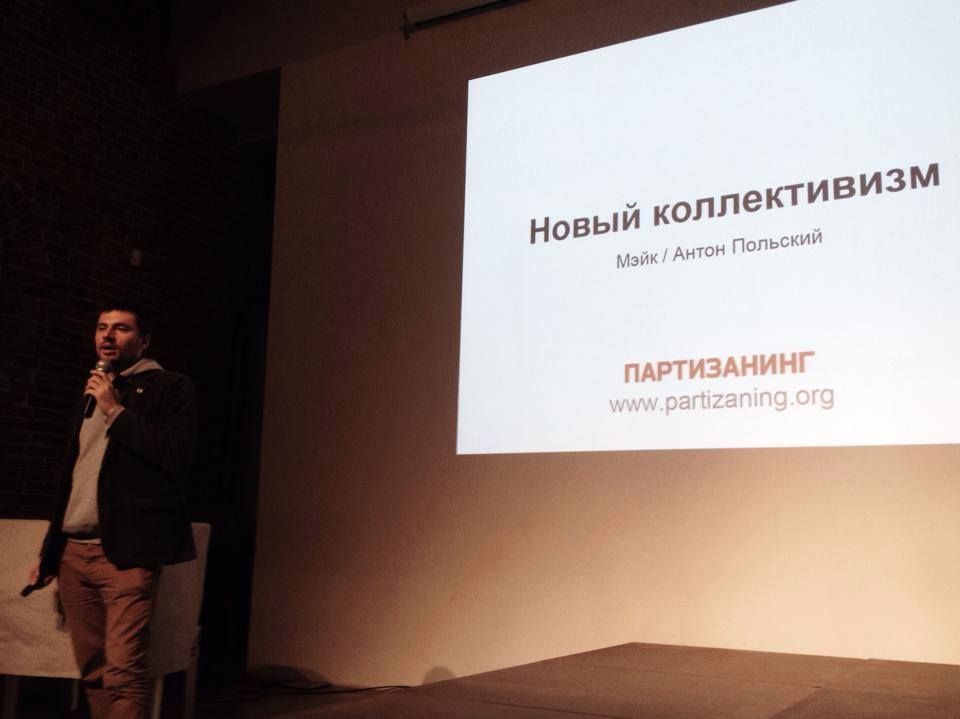 16 May, Friday, 6.30pm at CAC Reading Room
"SIGNAL project" presents the first public lecture "The tactics of urban activism to involve citizens in the process of self-control city" in Vilnius. Moscow urban art-activist Anton Polsky (Make) will talk about tactics which urban activists could use to help the citizens to return their right to city and to engage in the process of self-management of urban spaces.
Plan of the lecture:
– Features of political situation in Russia and urban policy in Moscow;
– Urban activism and self-organization as an alternative to the totalitarian state;
– The contrast between totalitarianism and neoliberalism: to choose the lesser evil?
– Through the examples of projects made in Russia and other post-soviet countries about new collectivism and fight for the right of citizens to self-manage the city.
Anton Polsky(Make) – artist, activist, critic, editor of Partizaning.org, lives and works in Moscow. He graduated from Faculty of Art History of Russian State Humanitarian University. Since 1997 he's engaged in street art. Currently he curates projects in the urban environment and involves citizens in the process of re-planning of public spaces by means of artistic and activist practices.