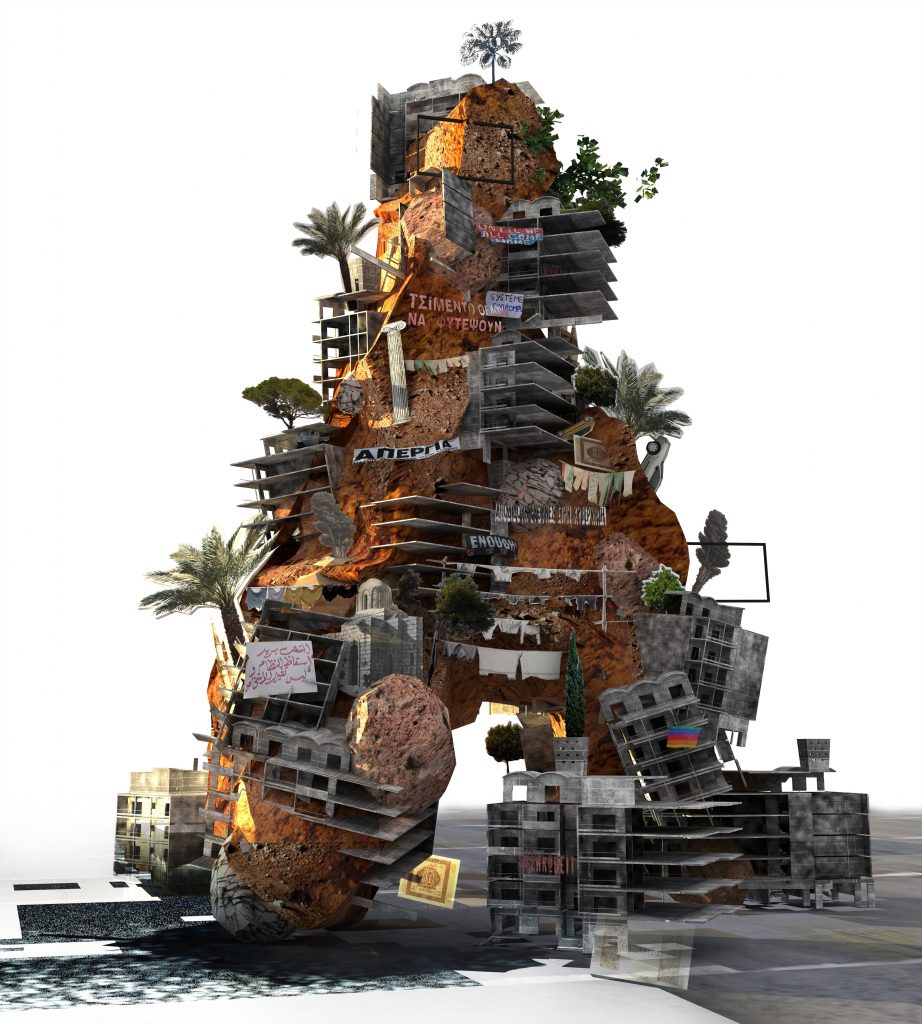 Tuesday, 21 April, 17:00 at Vilnius Academy of Arts Faculty of Postgraduate studies, Malūnų str. 3, 102 classroom.
Andreas Angelidakis (born in 1968) lives and works in Athens. Trained as an architect, Angelidakis switches roles between artist, curator, architect and teacher.
His multidisciplinary practice often focuses around the internet, and the perceptive and behavioral changes it has brought about. Inspired by the city of Athens, his work often deals with the notion of ruin, be it ancient, contemporary or imaginary. The ruin becomes a vehicle for a building's unfulfilled potential, powered by emotional, psychological or historical hallucination. Angelidakis has consistently challenged the expected end-product of architectural practice by reversing the representation to realization sequence of the production of buildings. He often starts with an existing building, producing models, films, ruins, installations or alternative histories, blurring fact and fiction, smoothing out the borders between the real and the virtual.
Recent exhibitions include "System of Objects, The Dakis Joannou Collection Reloaded by Andreas Angelidakis" 2013, at DESTE Foundation in Athens (co-curator and exhibition architecture), DO-IT Moscow at Garage 2014 (exhibition architecture), Crash Pad, A preliminary statement for the 8th Berlin Biennial 2014 (artist), Every End is A Beginning, National Museum of Contemporary Art Athens 2014 (artist, co-curator), Fin de Siecle, Swiss Institute for Contemporary Art New York 2014 (curator, exhibition architecture), 1:1 Period Rooms, Het Nieuwe Instituut Rotterdam 2015 (artist, curator).
Upcoming shows include the 1st Chicago Architecture Biennial, Alexandro Jodorowsky at CAPC Bordeaux (exhibition architecture), Supersuperstudio at PAC Milano, and 12th Baltic Triennial at the Contemporary Art Centre, Vilnius in 2015 (exhibition architecture).
Free admission.
Organised by Vilnius Academy of Arts and Contemporary Art Centre, Vilnius / XII Baltic Triennial