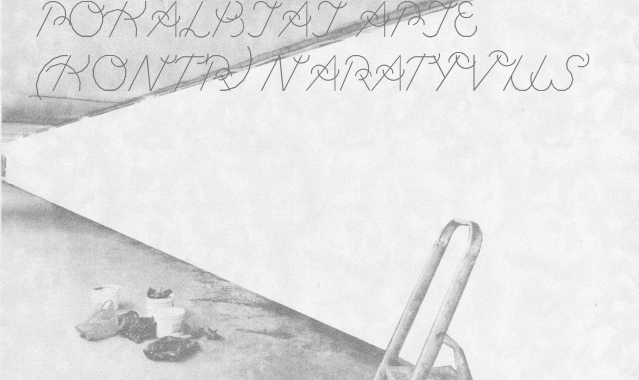 August 19th (Thursday) from 6 pm at the CAC Reading Room
"Conversations about Counter-narratives" is a workshop in which we conceptualise counter-narratives that resist homophobic speech, set in the context of Lithuania.
The workshop is rooted in research analysing homophobic discourse in Lithuanian online spaces, conducted using critical discourse analysis. The results pointed out certain prevalent themes in the narrative, such as nationalism, westernisation, (in)visibility and propaganda. Yet once we understand how homophobic narratives are constructed, it is imperative to find ways how to mitigate it. "Conversations about Counter-narratives" works as a space enabling different people to get acquainted with homophobic narratives in a closed environment, and then think of counter-narratives, reclaiming the rhetoric and reimagining it as empowering.
The outcomes of the workshops are collected in an online database, and are presented as tools and methods in occupying public space. This allows the outcomes to live beyond the enclosed space of the workshop, and potentially exist in public spaces. 
GABIJA BUBNYTĖ is a transdisciplinary research-based designer. Freshly graduated from two universities at once, her work entangles the worlds of politics and theory with graphic design, trying to blur the boundaries between theoretical, visual and embodied knowledges.