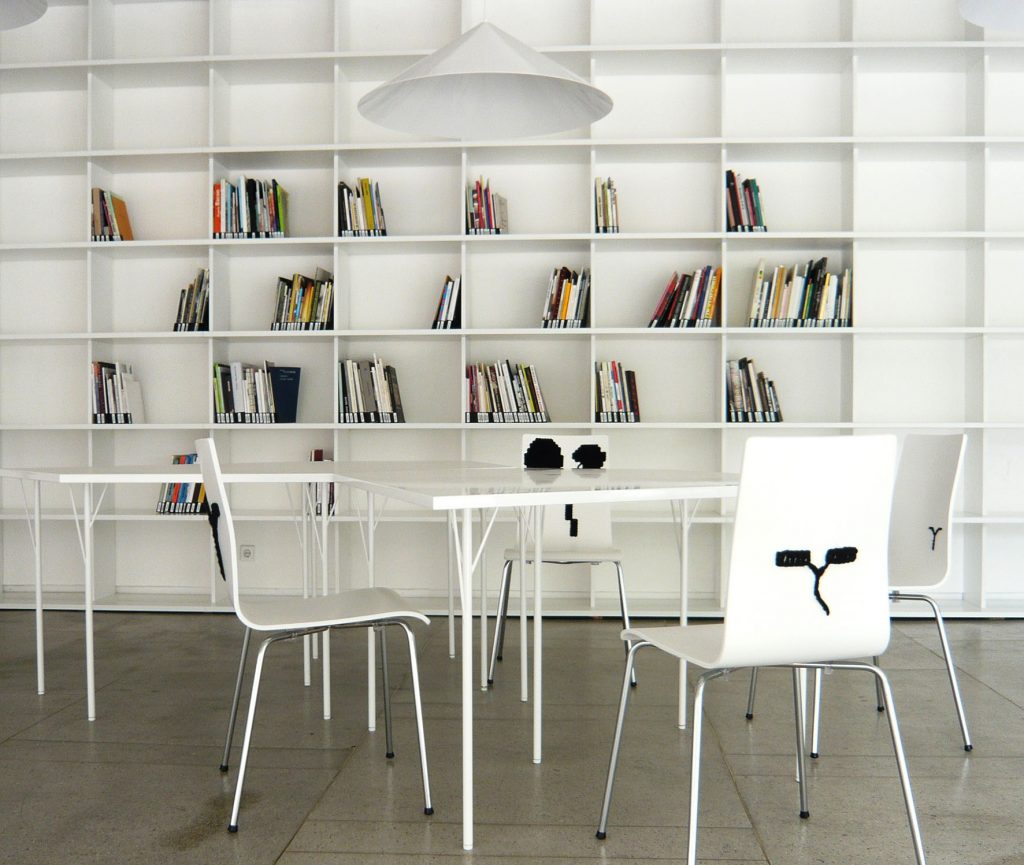 CAC Reading Room is open Tuesday–Saturday, 12.00-19.00
Free admission.
May 19, 2009 the Contemporary Art Centre (CAC) Vilnius launched the "CAC Reading Room", a new and dynamic space for reading, talking, and the presentation of social, educational and contemporary art events designed by the Amsterdam-based collective of architects and designers Anouk Vogel, Johan Selbing, and Bart Guldemond.
In association with the launch, the CAC has updated and expanded its library and extended the number of magazine and journal titles in the collection. Special focus has been on making an extensive culture theory and philosophy section including the Verso Radical Thinker's imprint plus a range of artist's books and experimental publications. The CAC also turned to a number of local and international art critics and curators to suggest titles for acquisition. Besides those "Recommended Readings", one can find here the library of the historiographic project "Left Books/Books as Biography", see or manipulate the selection of "Open Books", or return for new installments of the "One Book Exhibition" series that features unique artists' books.
All publications stored in the Reading Room can be found via the online catalogue.
Various events that take place in the Reading Room (presentations, talks, workshops, performances) are announced in the CAC's calendar of events.