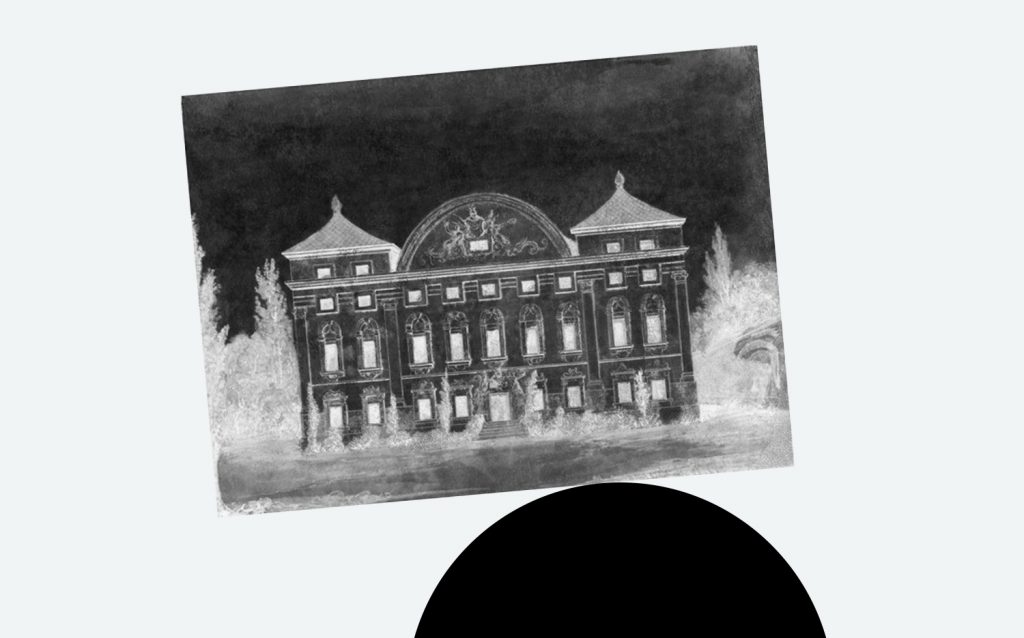 The CAC invites you to two events during the Culture Night festival on Friday 15 June: a late-night visit to the Baltic Triennial 13 at the Contemporary Art Centre, and the Triennial's special event at Sapieha Palace – the screening of Untitled (Human Mask) (2014), a film by one of the most prominent contemporary French artists Pierre Huyghe. Untitled (Human Mask) was filmed in a devastated location in Japan not far from where the tsunami hit that caused the Fukushima nuclear disaster.
Culture Night 2018 marks the first public event in the Sapieha Palace organised by the CAC. In 2017, at the request of the Ministry of Culture of the Republic of Lithuania, the CAC began developing a vision for the future culture education centre and took over further reconstruction of this unique baroque edifice. The organisers invite you celebrate this event together.
Sapieha Palace, L.Sapiegos st. 13
The screening of Untitled (Human Mask) by Pierre Huyghe starts at 6pm and will continue until midnight.
From 6 pm until 9 pm free guided tours will be offered around historical Sapiehga Palace. No prior bookings are available, please consult the staff in regards to availability.
Currently on view at the Palace are also installations Not Yet Titled (2017) by Laura Kaminskaitė and I, II, III and IV (2018) by Beatričė Mockevičiūtė.
Contemporary Art Centre, Vokiečių st. 2
Baltic Triennial 13 will be open from 6 pm to midnight (Artistic Director – Vincent Honoré).
The exhibition is also open daily except Mondays from 12 pm to 8 pm until 12 August. More information: http://cac.lt/en