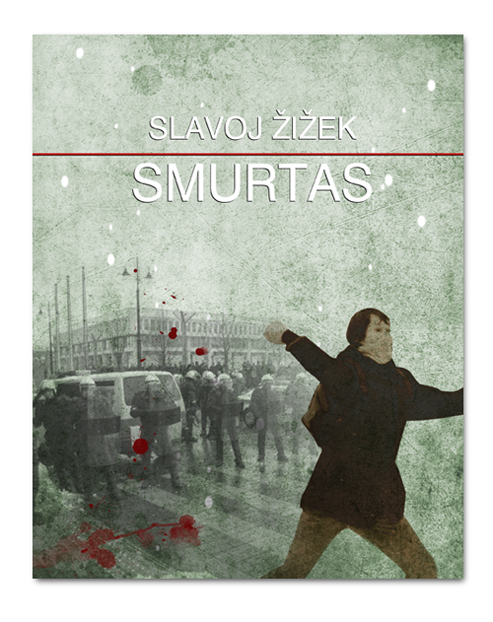 Friday 14 January at 6 pm
CAC Reading Room
What is violence, what are the forms of violence and what does it signify in the contemporary world?
What happened on the 16th of January, 2009 when crowds of people gathered in front of the Lithuanian Parliament to protest against the politics of the right-wing Government? How can we explain this first explosion of violence in Lithuania? How can one explain this cynical reaction of a state – tear gas, robber bullets and tens of injured Lithuanian citizens? What is violence, what are the forms of violence and what does it signify in contemporary world?
DEMOS Institute of Critical Thought published its second book where the famous Slovenian philosopher and social critic Slavoj Žižek provides us with the theoretical answers to these questions in his book Violence. In the foreword to the Lithuanian edition, the author states:
"Freud wrote about Unbehagen in der Kultur, discontent / unease in culture; today, 20 years after the fall of the Berlin Wall, we experience a kind of Unbehagen in liberal capitalism, and the key question is: who will articulate this discontent? Will it be left to nationalist populists to exploit it? Therein resides the big task of the Left".
Written in a clear and lucid manner with funny Zizek style jokes, Violence will help us better to understand what is behind the direct acts of violence that are so widespread in the contemporary world. It will also enable us to look critically at the manifestations ideology in our post-modern societies.