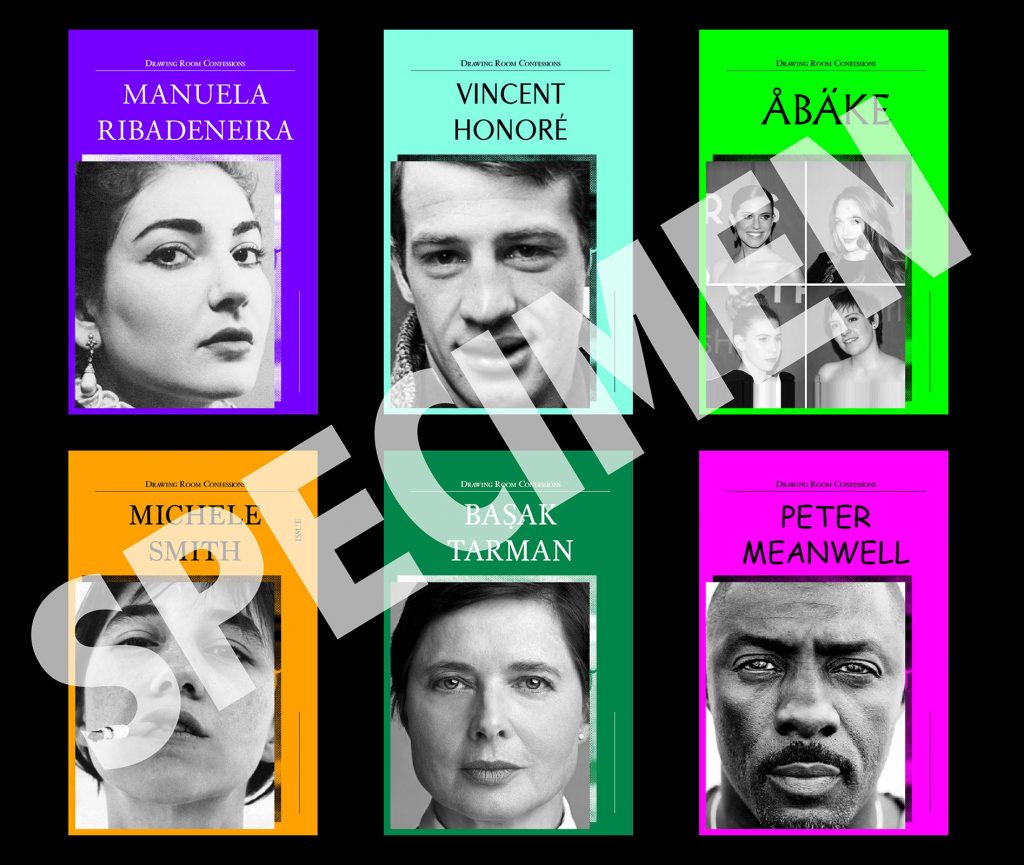 Wednesday, 10 December 2014 at 7 pm, CAC Reading room
YOU
What is Drawing Room Confessions?
DRAWING ROOM CONFESSIONS
Drawing Room Confessions is a new printed journal named after a parlour game played by Marcel Proust, the Surrealists and others. It is made of words and exchanges, with no images. Six different sections (The Egoist, The Blind Man, Two to Tango, Ekphrasis, Time Line and La Madeleine) comprise the Rules of the Game, which are the same in each issue. What changes are the players, or interviewers, who open each round of conversation with the featured artist and who come from a wide range of fields.
On 10th December the publication translates itself into a live event, following the structure of the books themselves, with conversations, presentations, and a sound installation. A narrator introduces the publication, each section and The Rules of the Game. During the night artist Augustas Serapinas (The Egoist) interviews Drawing Room Confessions and the audio recording of the conversation between Richard Wentworth and Tom Sachs will be playing. The sound installation by Peter Meanwell will find itself at the CAC Reading Room. And all of us dance Two to Tango, with sweets and books on the tables.
Event will be held in English. Admission is free.
_______
YOU
Who are you?
DRAWING ROOM CONFESSIONS
We are a team: Vincent Honoré, Manuela Ribadeneira, Michèle Smith, Peter Meanwell and Åbäke. We discuss, we choose the artists, we find the interviewers, we disagree, we talk, and we work together on all aspects of the journal. Vincent Honoré and Manuela Ribadeneira are more specifically dedicated to the selection of players, editing and footnoting the content. Michèle Smith to the editing and copy-editing of the texts, and Åbäke to the design and the identity of Drawing Room Confessions.