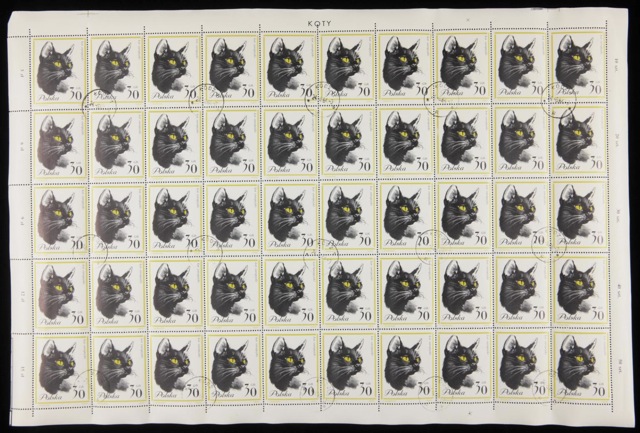 A commented reading of the novels by the American writer and photographer Carl Van Vechten (1880–1964).
Tuesday, December 20, 2011, at 6:30pm
CAC Reading Room, Vokieciu 2, Vilnius
Admission is free.
In his semi autobiographical novel Peter Whiffle – His Life And Works, Carl Van Vechten appears as himself, while a part of himself appears as Peter Whiffle. People in the arts on both sides of the Atlantic whom he had met during his years as a critic make appearances, either named outright (for example Alfred Stieglitz or Florine Stettheimer) or thinly veiled as fictional characters (for example Edith Dale as Mabel Dodge).
Peter Whiffle, like the author, was born in the Midwest in the 1870s. He soon runs off to New York and Paris, where he seeks the purpose of life. Echoing Proust's and Joyce's notion of real time operating simultaneously on multiple levels, Van Vechten's Peter Whiffle declares that great art is not linear, just as "one might write a whole book of two hundred thousand words about the events of an hour. And what a book! … My intention is not to define or describe, but to enumerate. Life is made up of collection of objects, and the mere citation of them is sufficient to give the reader a sense of form and color, atmosphere and style. And form, style, manner in literature are everything; subject is nothing … All great art is matter of cataloguing life, summing it up in objects." At the opening of Peter Whiffle, Van Vechten (who is the narrator) is charmed by Whiffle's Paris apartment, with its ornate Louis XVI candlesticks, tables piled high with pamphlets, heaps and notebooks and stacks of books, and by this attitude toward life, which like nature and art, is "always presenting two or more faces"1.
As the novel progresses, Van Vechten observes Whiffle caught up in many different causes and interests but never completing or accomplishing anything. The years pass; Whiffle experiments with assorted drugs and avidly reads the Book of the Dead and various Diabolists. When the author next encounters his protagonist, Whiffle is involved in satanic rituals, accompanied by a black cat named Lou Matagot, from the Provençal word for the Cat of Dreams and Sorcerers.2 In a room described as filled with amulets and talismans, stuffed serpents and divining rods, and "everything … that David Belasco would provide for similar scene on stage,"3 Whiffle attempts to resurrect the spirit of the fiend Mersilde by combining various potions in brass chafing dish. The dish explodes, killing the cat and sending both men to the hospital. When he visits Whiffle for the last time, Van Vechten finds him terminally ill, having "curled himself into a sort of knot," smoking Fatima cigarettes and declaring that the purpose of life is simply to live as fully as possible, like a cat, the only animal with true centredness in itself.4
At one point in Peter Whiffle, further complicating the boundaries between reality and artifice, Van Vechten suggests that he and Whiffle visit the studio of the artist Florine Stettheimer, whose work he is certain Whiffle will like. Instead, Whiffle buys an Abusson carpet with garlands of huge roses of pale blush color.5
The reading of excerpts from The Tiger in the House (1920), Peter Whiffle – His Life And Works (1922), The Blind Bow-Boy (1923), Nigger Heaven (1926) and Parties (1930) will be accompanied by a slide show presenting the work of Carl Van Vechten and the Stettheimer sisters and interfered by audio works from the upcoming LP Crystal Flowers edited by Nick Mauss. Based upon the poems of the American artist Florine Stettheimer (1871–1944) the LP collects vocal interpretations by various artists – Karl Holmqvist, Dignity Sister, Dan Fox and others.
[quote]1 Carl Van Vechten: Peter Whiffle – His Life and Works, New York: Knopf, 1922, p. 48.
2 Paul Padgette: The Dance Photography of Carl Van Vechten, New York: Schirmer Books, 1981.
3 Carl Van Vechten: Peter Whiffle – His Life and Works, New York: Knopf, 1922, p. 206.
4 Ibid.
5 Barbara J. Bloemink: The Life and Art of Florine Stettheimer, Yale University Press, 1995.[/quote]
Egija Inzule (b. 1986 in Riga) studied art history and theory at the University of Leipzig and Zürich University of the Arts. In collaboration with Tobias Kaspar and the magazine PROVENCE she has realised series of group exhibitions for a self-organised space in Basel as well as Künstlerhaus Stuttgart (In the Middle of Affairs, 2010 with Axel J. Wieder), The Artists Institute, New York and Kunsthalle Zürich. With Maja Wismer she organised a double feature exhibition in Riga (2009) and Basel (2010) exploring the position of publishing in art. Since April 2011 she has conceived exhibitions at kim? art centre in Riga (Valoda mākslā / Two Occasions. Fig. 7 – Konkrēti piemēri, CAMP cinema, Breaking Point: Kathryn Bigelow Life in Art with Benjamin Thorel and castillo/corrales) and works on a translation series publishing selected essays on art and mainstream culture into Latvian.
Image: A sheet of Polish stamos featuring a Black cat: 24.8.64. Carl Van Vechten Papers, Cat Collection, Beinecke Rare Book and Manuscript Library, New Haven.