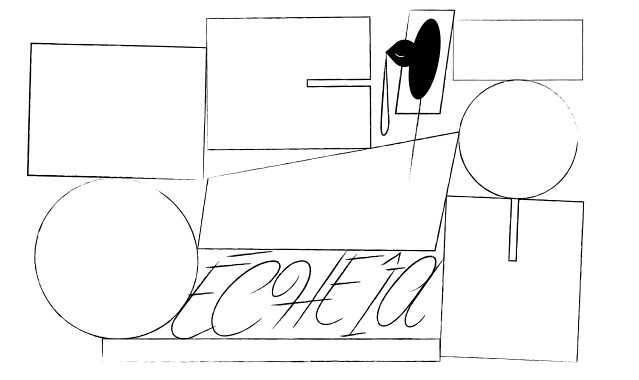 Friday 17 November at 7pm Maya Dunietz (Israel)
Maya Dunietz is a composer, performer and sound artist performing internationally for the past 20 years. She investigates the interconnections between music, visual art, performance, technological research and philosophy. Her works are commissioned by renowned performers and ensembles and she has created site-specific sound performance works for institutions such as Palais de Tokyo Paris, Arnolfini Gallery Bristol, Reykjavik Arts festival and many more. In 2015 she was guest professor at CALArts LA, as part of the Schusterman residence program. Dunietz received the Prime Minister Composers award in 2015.
Saturday 18 November at 8pm Rie Nakajima (Japan)
Rie Nakajima is a Japanese artist working with installations and performances that produce sound. Her works are most often composed in direct response to unique architectural spaces using a combination of kinetic devices and found objects. She has exhibited and performed widely both in the UK and overseas and has produced Sculpture with David Toop since 2013. With Keiko Yamamoto she has a music project O YAMA O which explores music with no genre. She also has a collaborative project Dead Plants/Living Objects with Pierre Berthet.
Sunday 19 November from 12am to 5pm Gailė Griciūtė (Lithuania)
Gailė Griciūtė is a composer, sound artist and improviser. She graduated from The Sibelius Music Academy in Helsinki, Finland in 2011 and Lithuanian Academy of Music and Theatre in 2015, and participated as a guest student at Douglas Gordon's film class at the Städelschule in Frankfurt am Main in 2014. Griciūtė is a member of an art collective Technologies of Non|Self. Their works were shown in Frankfurt, Chicago and Hanoi. Festivals and concert series where Gailė Griciūtė's music, art projects and performances have been presented include: Ahead, Jauna Muzika, Soundscape, Counterflows, Sound Art Festival, Unsound and Labor Sonor.
Sunday 19 November at 8pm Sven-Åke Johansson and Theresa Iten (Germany)
Sven-Åke Johansson works as a composer and musician, poet and visual artist, writer and initiator of several music and performance art productions, exhibitions and publications. A major stylistic forerunner within improvisational music, he developed a European form of freejazz in the 60s and, together with Norbert Eisbrenner and Werner Goetz, established M.N.D. (Moderne Nordeuropäische Dorfmusik) in 1969. Johansson is also engaged as an actor in the Burgtheater Vienna and performs as a singer and narrator.
Teresa Iten studied at the School of Design in Zürich and the Akademie der Bildenden Künste in Munich. She lives in Berlin and works with photography, graphic design, and video.
Daily warm-up will be performed by Ivan Cheng (Australia)
Ivan Cheng is an Australian curator and artist whose practice focuses on modes of reading, often gesturing toward systems of power and reproduction. He also works as a performer, clarinettist, and dramaturg in multiple contexts, specialising in contemporary scores. He recently completed an MFA in Critical Studies (Sandberg Instituut), having previously studied at the Royal Academy of Music and Sydney Conservatorium of Music. Text-based performances have been presented in Sydney, London, Amsterdam, Tokyo, Berlin and New York. He recently worked on Bad Weather with Arturas Bumšteinas at Krakow's Cricoteka, and initiates project space bologna.cc in Amsterdam.