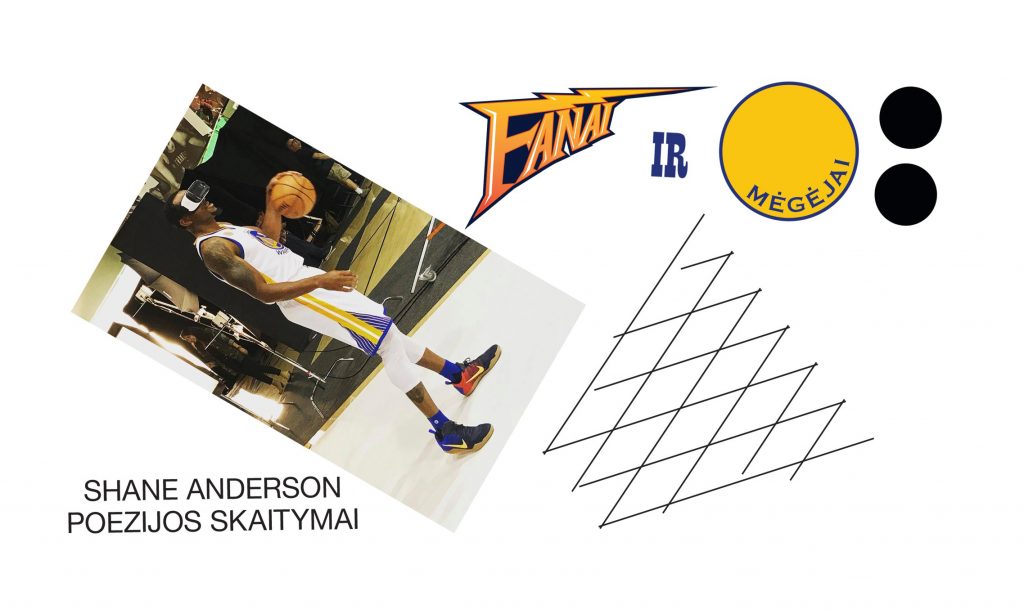 Friday, 23 March at 7 pm, CAC Reading Room
Shane Anderson will give a reading from his current manuscript about the four core values of the Golden State Warriors and his experiment to live according to joy, mindfulness, compassion and competition.
Shane Anderson is the author of Études des Gottnarrenmaschinen (Broken Dimanche Press), Soft Passer (Mindmade Books) and Meditasjoner over melaniske stråler (Beijing Trondheim, trans. Mathias R. Samuelsen). In 2017, he was a poet-in-residence at the Skulptur Projekte's Kur + Kür, and his translation of Ulf Stolterfoht's The Amme Talks was published by Triple Canopy.
Shane Anderson will led a workshop 'Fans and Amateurs: How to Cultivate Your Love of the Game' on 23 March 2-6 pm. Events will be held in English. Admission is free.
RSVP for the workshop [email protected]