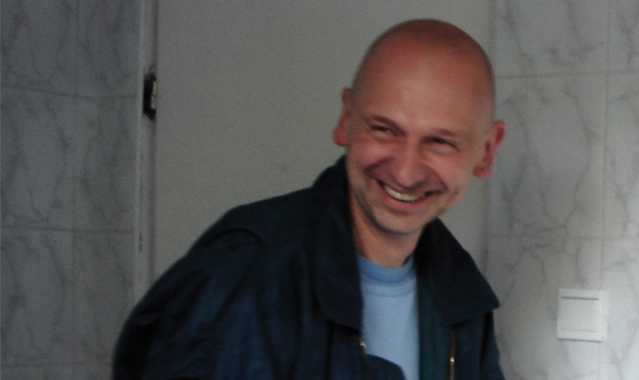 Valdas Ozarinskas, architect, artist and longtime colleague at the CAC, died on Wednesday 17 December at the age of 53. We remember him with love and gratitude.
The farewell is on Friday, 19 December, from 6 to 10 pm and on Saturday, 20 December, from 10 am to 1:30 pm at the CAC Cinema Hall. The funeral is held on Saturday at 2 pm at the Hill of Artists at Vilnius Antakalnis Cemetery.
The exhibitions at the CAC and the CAC Reading Room will close at 4 pm on Friday and will remain closed through Saturday.