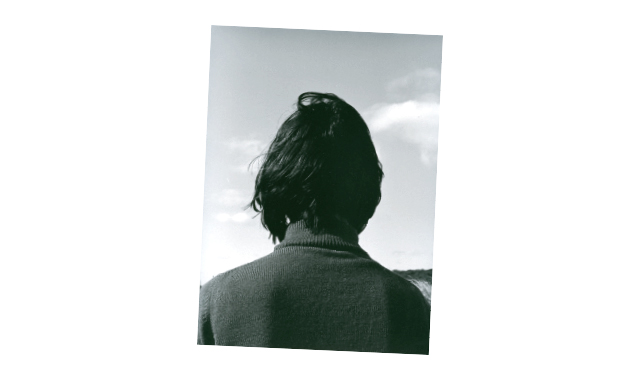 Curator: Inesa Brašiškė
This three-day program of films and video offers a peek at 1970s New York and the vibrant artistic community thriving in its lofts, as seen through a camera lens operated by French cinematographer, director, and photographer, Babette Mangolte.
Mangolte was one of the first female cinematographers to graduate from the prestigious National School of Photography and Cinematography (L'Ecole Nationale de la Photographie et de la Cinematographie) in Paris, where she also actively participated in the 1968 student movement, and was even briefly incarcerated for projecting Jean Genet's Un chant d'amour. Following her interest in experimental film, in particular, her desire to see Michael Snow's Wavelength, Mangolte left Paris for New York in 1970. The city she found upon her arrival was in decay, broke, and unsafe, but full of communal sense and creative potentials as artists crossed different mediums, learned from each other, and shared their free labor and means. In her new home, Mangolte befriended Annette Michelson and Jonas Mekas, and soon started working as a camerawoman with a number of avant-garde filmmakers, most notably Yvonne Rainer and Chantal Akerman. She also immersed herself in the world of experimental dance, theatre, and performance art, and became one of its leading chroniclers, amassing a rich archive of photographs and films of the legendary downtown art scene, including her now iconic shots of Trisha Brown's dance company performing on Manhattan rooftops.
Highly influenced by American avant-garde film, minimalism, experimental dance and performance art, John Cage's ideas on chance and real time, as well as the women's movement, Mangolte, both in her films and her cinematography, made fascinating explorations into the studies of time and movement, subjectivity, and the process of looking. A selection of works in this program covers the first decade of her career as a director and camerawoman working for and with her fellow artists, dancers, and filmmakers, including Chantal Akerman, Trisha Brown, Joan Jonas, and Yvonne Rainer, all of whom actively questioned conventional modes of representation, narration, and spectatorship and searched for a new language across different disciplines and genres.
Babette Mangolte (b.1941, France, lives and works in US) is an artist working in film, video, photography, and installation. Over the course of her prolific career, she has worked with numerous artists and filmmakers, including Robert Morris, Michael Snow, Lucinda Childs, Richard Foreman, Robert Whitman, and most recently Marina Abramović. She has been exhibiting her work in museums and galleries since 1978, most recently at the Berlin Biennale, Ludwig Museum in Cologne, Whitney Museum of American Art, Kunsthalle Wien, and VOX centre de l'image contemporaine, Montreal. Mangolte is currently a professor of Visual Arts at the University of California, San Diego.
April 24, 7pm at CAC cinema
Babette Mangolte, Yvonne with Tape
US, 1972/2012, 2:47 min
Working through the tradition of the screen test films in experimental cinema (most remarkably developed in the work of Andy Warhol), Mangolte captures a surprising portrait of American choreographer and director Yvonne Rainer.
Yvonne Rainer, Lives of Performers
US, 1972, 90 min
This is the first film by a major contemporary dance figure and a member of the Judson Dance Theater marking her gradual transition from dance to filmmaking. Here we follow a fictional story line of a love triangle, which is in turn interspersed with multiple voiceovers of the director and her actors, documentary footage of a rehearsal of Rainer's dance Walk, She Said, and a series of tableaux vivants culled from the G.W. Pabst's film Pandora's Box. All these stylistic innovations disrupt the traditional narrative of a melodrama and complicate the audience's empathic response. According to Rainer, her purpose is to create incongruous juxtapositions of modes of address and conventions governing pictorial and narrative coherence so that the spectator must wrestle meaning from the film rather than lose him/herself in vicarious experience or authoritative condensations of what's what.
April 28, 7pm at CAC cinema
Joan Jonas, Glass Puzzle
US, 1973, 17:27 min
In one of her early works, performance and video artist Joan Jonas used a video camera to feed a live performance into a monitor, while another camera recorded not only the mediated image, but also the reflection of the action visible on the monitor's surface. During the performance, Jonas and her friend, American artist Lois Lane, performed various movements, resembling contemporary dance, workouts, and everyday tasks. In this hypnotic hall of reflections, light, shadows, and textures, the boundaries between real and imagined space as well as between performers and their mediated images disappear. I was interested in making a sensual space. It's also a puzzle about two women, about whom there is no explanation. (JJ)
Babette Mangolte, Water Motor
US, 1978, 7 min
Soon after relocating to New York, Mangolte started documenting the city's vibrant scene of contemporary dance, avant-garde theatre, and performance art. This film features one of the leading postmodern dancers and choreographers, Trisha Brown, in her solo that we see twice, in normal speed and in slow motion.
I knew that Trisha could dance the solo twice in one day maybe three times but no more, so in filming it, I had no room for lengthy rehearsal of the dance to practice my camera work. I had to do well the first time. I decided that I would learn the dance and have it so much in my head and brain that I would follow the dance with the film camera with no effort on the day of the shooting. (BM)
Babette Mangolte, The Camera: Je, Le Camera: I
US, 1977, 88 min
[T]he film is a self-portrait of the photographer-filmmaker during the years 1976-1977. (BM)
Mangolte's second feature focuses on the problem of how we see. Using a technique called the "subjective camera," Mangolte invites the viewer behind the camera as she takes pictures of her models in her studio, and then strolls in the streets of downtown New York. Situated in the photographer's shoes, the audience witnesses an artistic process permeated with control, concentration and improvisation.
May 5, 5pm at SKALVIJA cinema center
Chantal Akerman, La Chambre
US, 1972, 11 min
The film camera slowly spins around its axis creating a minimalist still life with the director herself appearing on the screen. This is the first film Akerman made in New York and the first one in collaboration with the cinematographer Babette Mangolte.
We wanted to find a language, which was the language of women. (BM)
Chantal Akerman, News From Home
US, 1976. 85 min
One of the most beautiful portraits of New York City in contemporary film history, News From Home is at once a sensitive and melancholic reflection on a feeling of being physically and emotionally distant from home. A strange beauty of the decrepit city with its neon lit corner shops, graffiti adorned subway cars, and run-down streets contrasts with the intimate and personal soundtrack of Akerman reading letters her mother had sent her from Belgium while the director lived in New York in the early seventies. Following the structuralist film tradition, a clear structure and long takes dominate the scene as space and time become the main characters.
Tickets:
CAC cinema tickets can be bought one hour before the screening at CAC reception.
SKALVIJA tickets can be bought one hour before the screening at SKALVIJA cinema centre.
Image: Babette Mangolte, Yvonne Rainer, Cape Cod 1972.
Copyright © 1972 to 1978 Babette Mangolte, all rights of reproduction reserved.
Sources Cited:
Mangolte, Babette. How I Made Some of My Films. http://www.babettemangolte.org/maps1.html
Mangolte, Babette. On The Making of Water Motor, a Dance by Trisha Brown Filmed by Babette Mangolte. http://www.babettemangolte.org/maps2.html.
Mangolte, Babette. The Education of Babette Mangolte. Interview by Colleen Kelsey. Interview Magazine, March 30, 2016. https://www.interviewmagazine.com/film/babette-mangolte.
Performing the Image: Joan Jonas' Glass Puzzle. https://leaveryap.wordpress.com/2011/01/19/performing-the-image-joan-jonas-glass-puzzle/.
Rainer, Yvonne. Statement, November 16, 1990. In Feelings Are Facts, 380. Cambridge: MIT Press, 2013.