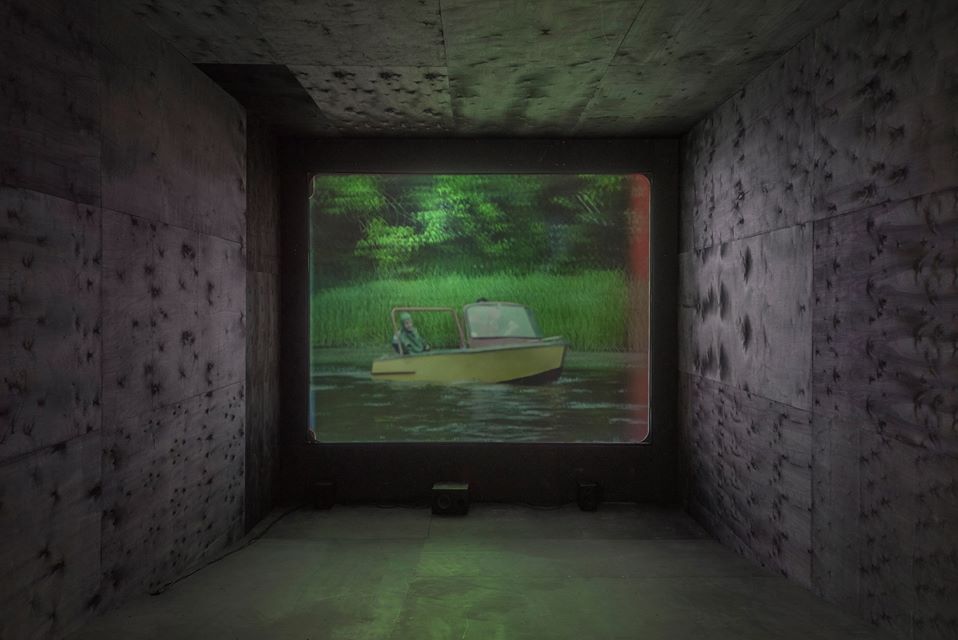 14-15 August 7 pm
Nidos Banga (Skruzdynės st. 2, Nida)
The NAC Nightlife Events Programme is a series of collaborative events played out at local bars, clubs, and other friendly institutions in Nida, scattered throughout the summer.
The first event of the programme in August is organised by the Contemporary Art Centre. Daynighting sound and film screenings are an extension of the multifaceted Kipras Dubauskas's solo exhibition Daynighting, currently on show at the CAC. The first evening (14 August) will feature a selection of analogue and digital films by Kipras Dubauskas, and the second screening (15 August) consists of a film programme by invited artists Raphaël Moreira Gonçalves, Adam and E.B. Itso, Eglė Razumaitė, Elva Olafsdottir, exotip, Alexandre Bavard, and Jon Benjamin Tålleras whose practices touch upon subjects and perspectives also explored in Dubauskas's works.
Kipras Dubauskas lives and works in Vilnius. Dubauskas's work is characterised by an interest in the underground both geographically and urbanistically, as well as institutionally and politically. Underground territories are parallel urban spaces, which in the artist's work turns into the unique poetics of institutional and social criticism.
Dubauskas's works have been presented in solo exhibitions at the CAC in Vilnius (2020), POST Gallery in Kaunas (2019), and the Ex Elettrofonica Gallery in Rome (2018) as well as in the recent group exhibitions Waiting for Another Coming in Vilnius and Warsaw (2018), and the 12th Baltic Triennial (2015). Dubauskas is the founder of the Spongé analogue film laboratory collective.
The event is curated by researcher and exhibition curator Ula Tornau as a part of NAC Nightlife Events Programme in partnership with CAC and Nidos Banga.
The project is co-funded by the Lithuanian Council for Culture.
Photographer: Lukas Mykolaitis