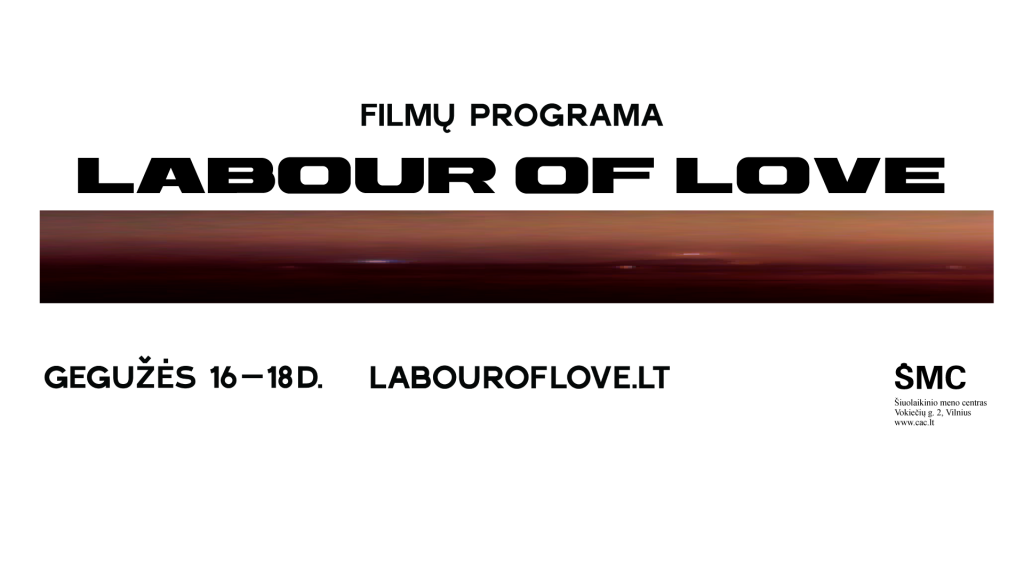 CAC Cinema
Dear Lover,
I know it is not the best time, but will it ever be? And it's hard to focus. I know you try hard. Things are intense, complex, overwhelming and unceasing. You are never alone, you are always onto something and we never have a clean slate to work from. You might want to start reminding yourself of that. It's just attention that you're used to calling love. It's ignorant for you to talk about everything from a position of comfort, familiar surroundings and intrinsic bias. And talk over, and see everyone else as being far from you. You must come to terms with the idea that this time it's not about you and that's why you must make time to listen. Understand. Comprehend. Everything is slightly, to say the least, harsher than you assume, and what you imagine as a social and cultural given, is for us, a real interconnected violence.
By encountering bodies we read one another retentively, dusting off the lost trust deeply embedded in our cells.
In sympathy,
Monika and Antanas
"Labour of Love" is a series of events focusing on new forms of documentary cinema, film and video essays. It binds together three evenings of film, discussions, meetings and a music night. It encompasses multiple spectrums of effort, care, affect and compassion. The programme's unifying aspect is the integrity of agency, be it the directors or composers, to the field and the topic. The represented communities or subcultural phenomena are profiled and challenged by most instutionalised forms of support or togetherness. They stretch and accommodate themselves in the cracks of globally wired processes.
Programme curators: Monika Janulevičiūtė and Antanas Lučiūnas.
PROGRAMME
Thursday, 16 May
19:00 Shakedown (dir. Leilah Weinraub, 2018, USA, 82 min)
20:30 Discussion. Participants: programme curators Monika Janulevičiūtė, Antanas Lučiūnas and "Rupert" curator Yates Norton.
21:30 Delete Beach (dir. Phil Collins, 2016, Norway, 21 min)
Friday, 17 May
19:00 Angel (dir. Sebastiano d'Ayala Valva, 2009, France, 60 min)
With the participation of the director Sebastiano d'Ayala Valva.
21:00 Come to Me, Paradise (dir. Stephanie Comilang, 2017, Canada, 25 min)
21:30 Community Action Center (dir. A.K. Burns ir A. L. Steiner, 2010, USA, 69 min)
For mature audiences only.
23:00 Music programme: Sweatlana, Dodomundo, Antanas Lučiūnas, Why Be.
The venue to be announced soon.
Saturday, 18 May
17:00 Love Man, Love Woman (dir. Thi Trinh Nguyen, 2007, Vietnam, 52 min)
18:10 Bixa Travesty (dir. Kiko Goifman, Claudia Priscilla, 2018, Brazil, 75 min)
19:40 Wildness (dir. Wu Tsang 2012, USA, 74 min)
21:10 Center Jenny (dir. Ryan Trecartin, 2013, USA, 53 min)
Supported by:
Lietuvos kino centras
JCDecaux
Video Data Bank
More info at: labouroflove.lt