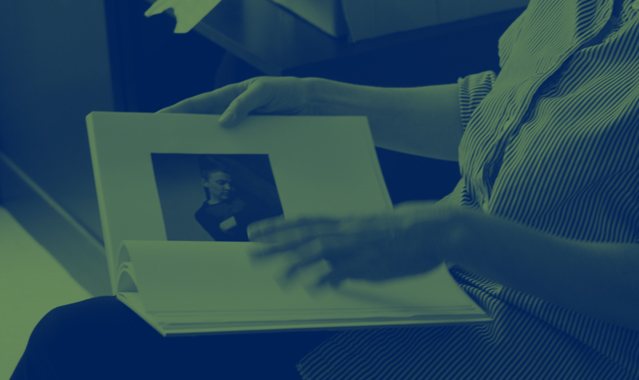 Friday, February 27, 7 pm at the CAC Reading Room
"From Untitled to Printed in Germany" is a talk by Linda van Deursen and the name of a collection of books that she recommends to the visitors of the CAC Reading Room. The publications presented throughout the opening will from now on be available for reference alongside similar collections compiled by art critic Alfonsas Andriuškevičiaus, castillo/corrales gallery, and others.
The titles recommended by Linda van Deursen contain books by artists John Baldessari, Barbara Bloom, Henrik Olesen, Christopher Williams, Paul Elliman, Willem Oorebeek, Sharon Lockhart, Martin Beck, Wolfgang Tillmans, Koenraad Dedobbeleer and Hito Steyerl as well as Social Life of the Book (SLOB) series and Werker Magazine.
The arrival of the new publications will also be marked with a screening of LA based artist Sharon Lockhart's film Double Tide (2009) which documents the work of a female clam digger in the mudflats of coastal Maine. Expanding the focus of Lockhart's recent films Lunch Break (2008) and Exit (2008), Double Tide creates a portrait of a relatively unseen and singular form of labour. Filmed on the rare occasion in which low tide occurs twice within daylight hours—once at dawn and once at dusk—Double Tide takes as its subject a worker whose job is defined by the most elemental and unchangeable forces of nature. Running time: 99 minutes.
"The view on the countryside from the house where I grew up slowly disappeared and was replaced by a new housing project. Bordering the garden behind the house a small new library appeared. I spent many hours there looking at books, inspecting them and bringing them home discovering the world of reading. I started at the children's corner and gradually moved to the shelves with books for grown-ups. In retrospect this transition time was interesting, because I was still too young to comprehend great works of literature but I had also outgrown the children's section. I started looking at covers for clues: bright colours and simple typographic gestures appealed to me first. It was probably my first conscious encounter with graphic design.
Only later I found out that many of the covers of the books I was attracted to were designed by one person. It was a designer who first introduced me to Dutch literature. Later I would rely again on visual codes: how certain publishers choose to visualize a range of titles, whether it would be a series of classics or translations of contemporary authors. Form seemed to have guided me for a long time in choosing which books to read.
Despite being a designer, these books on the shelf are not so much selected based on their visual appearance but on the visual material they contain. I selected books that all reveal a position on images. Maybe through selecting, ordering, reproducing and presenting images these books all somehow express some form of writing with images or invite us to read images in a new or overlooked way." (Linda van Deursen)
From 2001 to 2014 Linda van Deursen served as head of the graphic design department at the Gerrit Rietveld Academy in Amsterdam. After graduating from the same academy in 1986, she began her collaboration with Armand Mevis and established the graphic design studio Mevis & van Deursen. Since then they have produced identities for Museum Boijmans Van Beuningen in Rotterdam, for Dutch fashion designers Viktor & Rolf and recently for The Temporary Stedelijk as well as the Stedelijk Museum Amsterdam. Next to that they have designed numerous books for artists such as Carlos Amorales, Aglaia Konrad and Ryan Gander and photographers Geert van Kesteren and Rineke Dijkstra. Their long and prolific collaboration has been documented in the book Recollected Work: Mevis & Van Deursen, published by Artimo in 2005.
Special thanks to Goda Budvytytė who proposed inviting Linda van Deursen to recommend a selection of titles for the CAC Reading Room. Thanks also to Sternberg Press, Section7books, Koenig Books, Werker Magazine and Wiener Secession as well as Royal Netherlands Embassy in Lithuania and Stimuleringsfonds.