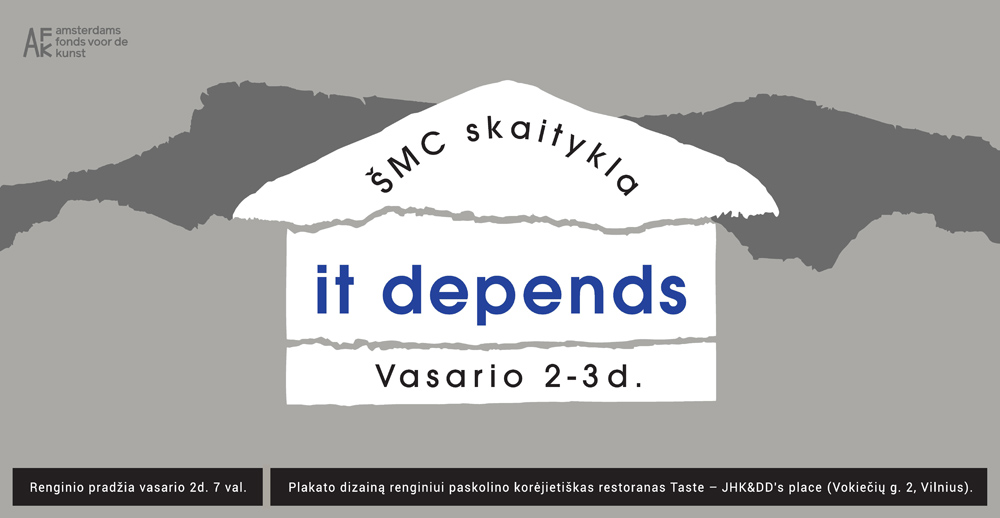 Thursday 2 February at 7pm at CAC Reading Room
"A little more than a year ago, I was shown how to enter the Artis Zoo without purchasing a ticket from the concession stand. And in this way my ticket, rather than being a physical object, had become a certain piece of knowledge. Now I'm using both tickets in order to understand how they relate, if they do so at all. Two separate entrances, two different kinds of tickets, both are real, both are working in the same factory of realities."
it depends is a publication and an ongoing series of work by Gediminas G. Akstinas that started from conversations he has been having with the state-owned rail company Nederland's Spoorwegen (NS) and people in the Amsterdam graffiti scene. it depends traces and extends the ways objects or people are conceived through the combination of different practices.
Gediminas G. Akstinas (b. 1987) is a Lithuanian artist currently residing in Amsterdam. His recent solo exhibitions include The "SHIP " at Kunstverein, Amsterdam together with Gediminas Akstinas (b.1961), and "BROWSERS", at the short rent apartments in Vilnius. He graduated from the Sandberg Institute of Arts in 2015. it depends was recently presented at San Serriffe bookstore in Amsterdam.
Special thanks to Korean food restaurant Taste – JHK&DD's Place (Vokiečių g. 2, Vilnius) for providing design layouts and to the Amsterdam Fund for the Arts for support.