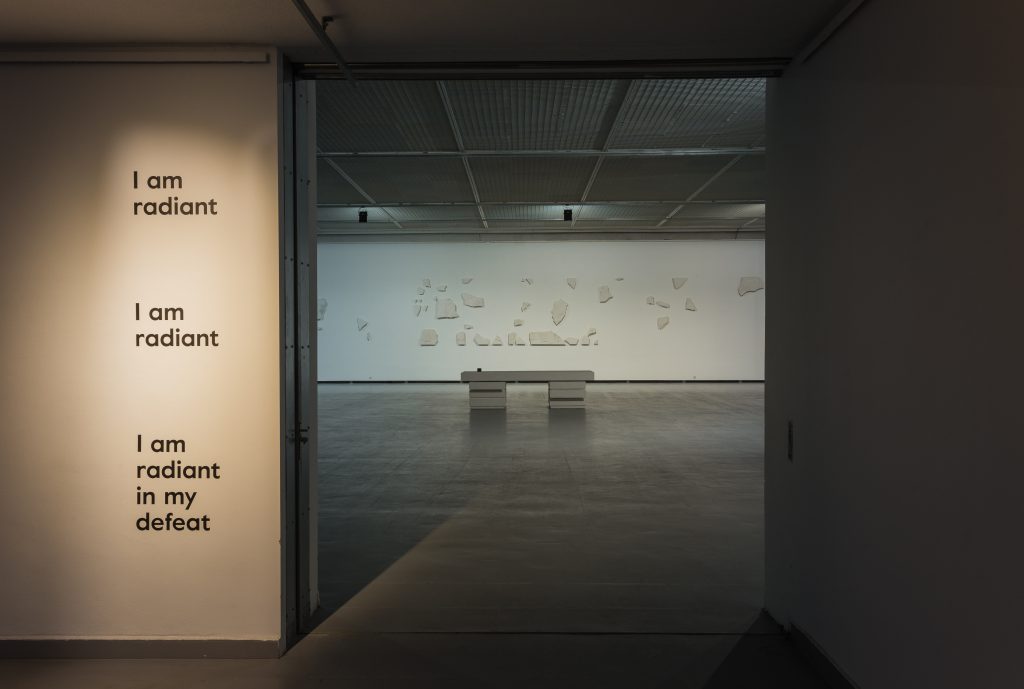 Wednesday 8 February at 5 pm at the CAC Large Hall
The CAC invites to the walk with the artist Maria Loboda through her solo exhibition "I am radiant, I am radiant, I am radiant in my defeat" taking place in the large hall of the CAC.
Maria Loboda (b. 1979, Cracow, Poland) creates puzzling and enigmatic spaces that lead deep into layers of rich historical narratives, and refer to the current state of things. Loboda graduated from the Städelschule in Frankfurt-am-Main under the class of Mark Leckey. Her work has been presented in numerous institutions worldwide including Documenta13. Her solo exhibitions have been held at Museo Reina Sofia, Kunstverein Braunschweig, Modern Art Oxford, and The Power Plant Contemporary Art Gallery in Toronto.
The event will be held in English and Lithuanian, entrance free.