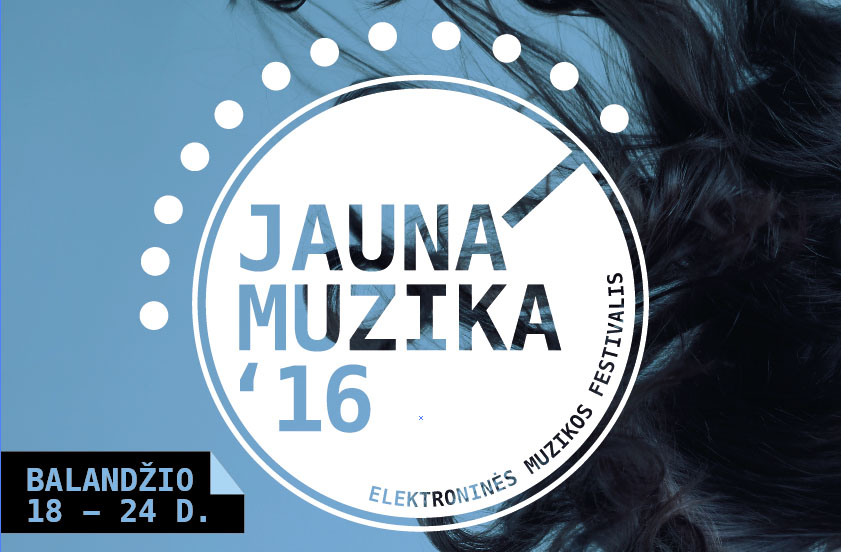 Lecture by David Behrman Recent Developments in Experimental Music and Sound Art
Friday 22 April, 4:30pm at CAC Reading Room
One of the most distinguished pioneers of electronic music from United States, will give a lecture on recent developments of experimental music and sound art on 22 April, Friday, 4.30 PM, Contemporary Art Centre Reading Room.
American composer David Behrman was born in 1937. He studied with Wallingford Riegger, among others, and attended courses held by Henri Pousseur and Karlheinz Stockhausen. In the 1960s Behrman worked as a producer for Columbia Masterworks, where he produced many of the recordings of "Music of Our Times" series, among them – the first recording of "In C" – the famous piece by Terry Riley, as well as pieces by Robert Ashley, John Cage, Mauricio Kagel, Alvin Lucier, Richard Maxfield, Gordon Mumma and Steve Reich along many other distinguished composers. He toured with the Merce Cunningham Dance Company as a composer and performer. Behrman has taught at different American universities as well as at the Technical University Berlin. As a composer, he has focused intensively on the possibilities offered by electroacoustic music, and since the 1970s especially on the interaction between computer systems and the performer.
From 1966 to 1977, Behrman performed his works together with Robert Ashley, Gordon Mumma and Alvin Lucier on Sonic Arts Union tours. His works are frequently based on repetitive structures, implementing static sound concepts.
David Behrman is among most distinguished figures in the second half of the 20th century Western contemporary music, among likes of John Cage and Morton Feldman, his work had considerable impact for the development of electronic music, as well as for post minimalist composers; his music is close to minimalist tradition but at the same time in his work it is a way to compose, supplementing his innovativeness in the field of electronic music – he was interested in the possibilities of computer and Musique concrète.
Composer has a special relationship with Vilnius – his uncle, who was one of the most famous violinists in the 20th century – Jascha Heifetz, was born in Vilnius. So the visit to Vilnius as well means his search of roots as a Litvak.
Behrman has received grants from the NEA, NYSCA and NYFA, and residencies from the Japan-United States Friendship Commission and the D.A.A.D. (Berlin). From the Foundation for Contemporary Arts in New York he received two awards, an Artist's Award in 1995 and the John Cage Award in 2004. In 2005 he was a co-recipient, with Larry Polansky and Kristin Norderval, of the Henry Cowell Award from the American Music Center.
Lecture by Carsten Seiffarth Sound Installation Art in Berlin
Saturday 23 April, 1pm at CAC Reading Room
The desire to present installation-based sound art provided the conceptual framework for the project gallery "Singuhr — Hoergalerie" in Berlin since 1996. The lecture will observe the practice of "Singuhr" sound gallery and its developments as well as the sound art situation in Berlin.
Carsten Seiffarth was born in 1963 in Berlin; since 1991 he works as freelance curator, producer, dramatic advisor, organizational management. Curated solo and group exhibitions in Germany, Norway, USA, Romania, Austria, The Netherlands, Denmark, Luxemburg, Croatia, Estonia, and Mexico. He is a member of the artistic direction of the media art laboratory Tesla in Berlin. 2011/2012 artistic director of Sound Exchange, a project about experimental music cultures in central and eastern Europe. Since 2010 curator and artistic director of Bonn Hoeren, urban sound art in Bonn and since 1996 curator and artistic director of sound gallery Singuhrn and since 2014 of Singuhrn Projects in Berlin.

Lecture by creator of experimental and conceptual music Johannes Kreidler Conceptual Approaches to Music
Saturday 23 April, 3pm at CAC Reading Room
Johannes Kreidler will give a lecture about conceptual approaches to music composition – they enable certain musical means that would otherwise be seen as inappropriate. Kreidler in his creative work has developed strategies to compose music with concepts, and will share them in the lecture. According to composer, you might as well call John Cage a creator of concept music, but it is not that common in the scene of contemporary music to imply semantic aspects of music that are outside the realm of sound. Composer will speak about what is concept music, what is it like to create music based on concepts and what does is provide to composer from philosophical and political angle.