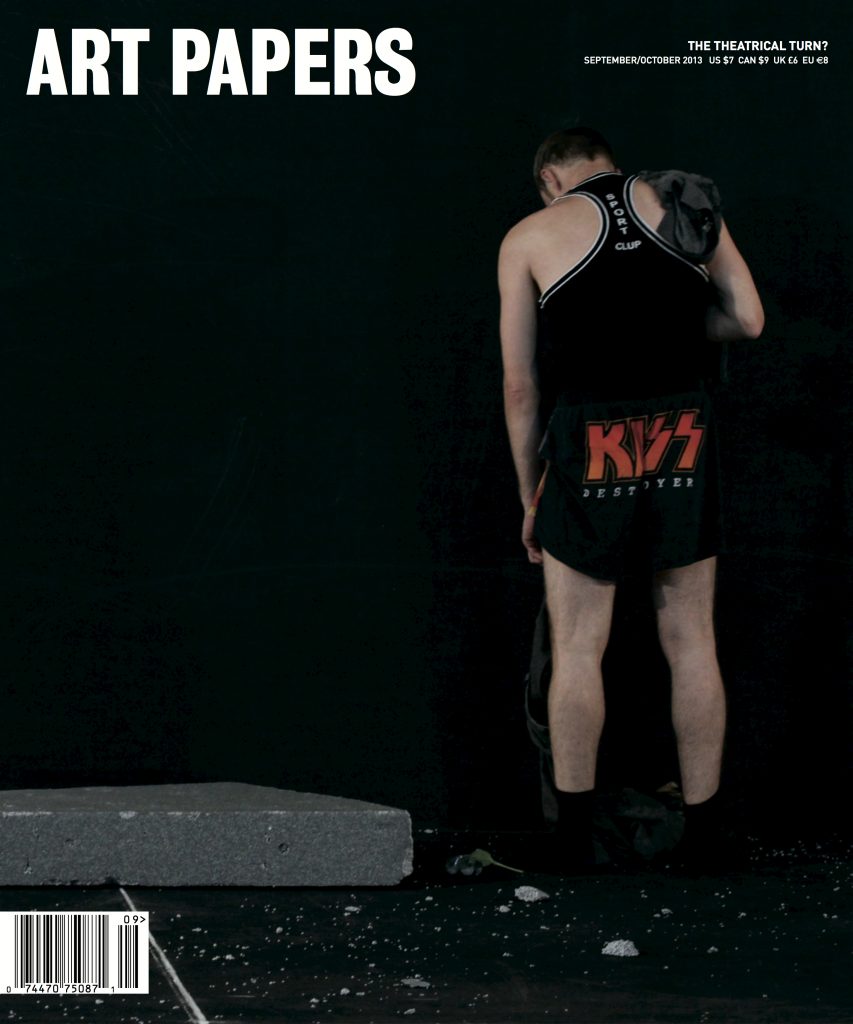 The CAC is proud to host the European launch of the September/October issue of Art Papers. Guest-edited by WIlliam Corwin and Alex Ross, the issue's following contributions variously elaborate and query the notion of a theatrical turn within contemporary exhibition-making and arts practices:
Artist projects by Tyler Coburn, Kroot Juurak and Sarah Lucas;
four character studies for a new play by Pablo Larios, Calla Henkel, Max Pitegoff and Dena Yago to be presented at New Theater;
a survey by Sandra Skurvida of recent performance practices in Iran;
Kathy Noble in conversation with Sarah Lucas and Gelitin on the legacy of Franz West;
a discussion between Chris Fitzpatrick and Maria Hassabi, regarding the latter's Venice Biennale performance Intermission;
notes for an exhibition onstage by Monika Lipchitz;
six short plays about art and performance by Tim Etchells;
an examination, by Jennifer Teets, of the metafictional conceits within recent performances by Darius Mikšys, Ieva Misevičiūtė, Bouchra Ouizguen and the farther reaches of the internet;
and international reviews by John Beeson, A.E. Benenson, Andrew Berardini, Jon Bywater, Olivian Cha, Gitanjali Dang, Gabriela Jauregui, Lars-Erik Hjertström Lappalainen, Venus Lau, Sarah Lehrer-Graiwer, Laura McLean-Ferris, Post Brothers, Filipa Ramos, Chris Sharp, Raimar Stange, Sabrina Tarasoff, Vakhtang Urushadze, and Fatos Üstek.
–
The event is held in English on Monday, October 7, 6:30 pm at the CAC Cinema. Admission is free.
Complementary issues of Art Papers will be available throughout the event.
For further information please email [email protected]