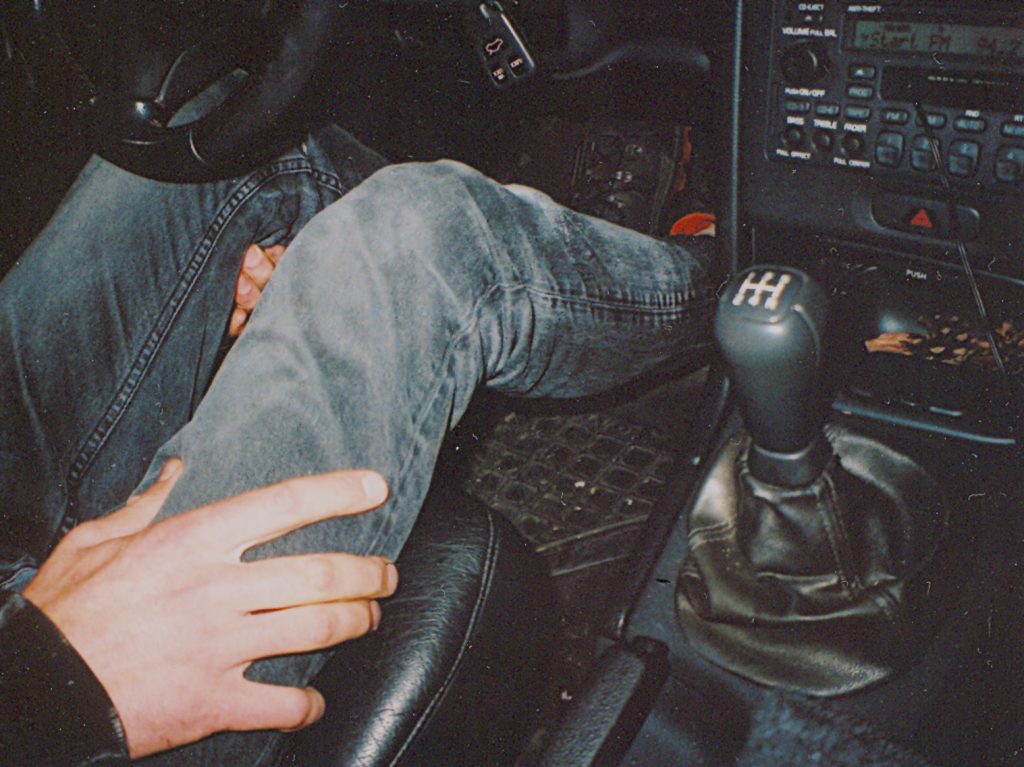 Curator: Justina Zubaitė
The taxi driver reaches over to the passenger seat and gently reaches for his hat. He says:
There will be no radio today, unfortunately. We will have to make small talk, a bit of chitchat, and a few pleasantries. The stretch is not too long, and if we are lucky we might be able to appear on time, not to miss a single flick of the wrist, the crack of the fingers, telling grin, or benevolent glance.
Taxi Driver is a way of presentation or rather a navigational technology conceived by Laura Kaminskaitė which is applied to present the fluctuations of her older and latest works. The Taxi Driver supports the apparitions of the artworks in various styles. Every beautiful gesture here becomes a beautiful gesture in motion. There is hardly any chance to grasp these works in full-view since every time the experience is navigated, or rather it navigates itself – the drivers'drive.
Taxi Driver has the lyricism of a personalized signature (flamboyantly cursive); with pauses and fluctuations and sweeping kinetics. Kaminskaitė has enlisted the talents of an amateur to maneuver you through the precincts of her methods and output. The the taxi driver will enlist his secondary duty of storyteller and commentator, bringing you to new conclusions and points of consideration – an editor of routes.
The two meetings at cafes, the Friday afternoon's ride at the CAC cafe and on Wednesday when nightfall comes at Café de Paris, will both be led by Nicholas Matranga. He will be the one who invites all of us to dress as the Taxi Driver.
Taxi Driver will be held in English on Friday, October 17, at 4 pm at the CAC cafe and on Wednesday, October 22, at 8 pm, at the Café de Paris.
—
Nicholas Matranga (b. 1983) is an artist based in Berlin and Vilnius. He received his BFA from Emily Carr Institute of Art and Design and was a Researcher in Fine Arts at the Jan van Eyck Academie, Maastricht, 2009-2010.
His recent exhibitions include: Carrefour, Komplot, Brussels (2014); The Excluded Third, Included, Galerie Emanuel Lyr, Vienna (2014); Underground, kim? Contemporary Art Centre, Ryga (2013); Vilnius Pavilion, National Contemporary Art Centre (NCCA), Moscow (2013).
Laura Kaminskaitė (b. 1984) is a young generation artist who creates conditions, objects, books and texts.
Solo exhibitions: Exhition, BWA Warszawa, Warsaw (2013); Walking in a Title, The Gardens, Vilnius (2012); Exhibition, Objectif Exhibitions, Antwerp (2012).
Group exhibitions: The Moderna Exhibition 2014 – Society Acts, Moderna Museet Malmö, Malmö (2014); The excluded third, included , Galerie Emanuel Layr, Vienna (2014); Vilnius Pavilion, National Contemporary Art Centre (NCCA), Moscow (2013); ICI's Curatorial Hub, TEMP, New York (2012); Thinging , Frutta, Roma (2012); Sparrows, CAC, Vilnius (2012).