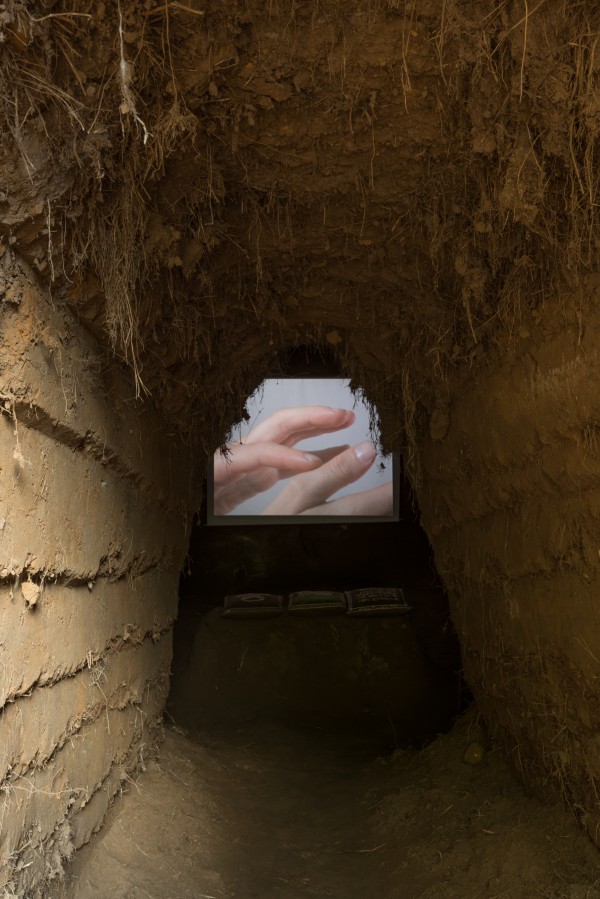 21 June at 7 pm at the CAC Reading Room
Lecture will be held in English
The Earth's subterranean layer has long been an object of fascination to artists, archaeologists, and technologists as a meeting point of past and future. This lecture addresses contemporary installation video's habitation of the underground—as a space of enclosure and exclusivity, and of capitalist extraction—redefining it as one of radical inclusivity and commonality, and as a site through which to explore the material histories and futures of media. Artists under discussion include Laure Prouvost, Robert Smithson, Ben Russell, The Otolith Group, and New Mineral Collective (Tanya Busse & Emilija Škarnulytė).
After the lecture Lukas Brašiškis will be leading Q&A session.
Leo Goldsmith is a writer and curator based in New York, and Visiting Assistant Professor of Screen Studies at Eugene Lang College, The New School. His writing has appeared in Artforum, art-agenda, Cinema Scope, Frieze, and The Brooklyn Rail, where he was film editor from 2011 to 2018. He is currently writing a book about the filmmaker Peter Watkins with Rachael Rakes. Goldsmith has lectured on media and film at New York University, Brooklyn College, and Harvard University.
Image: an installation view of Laure Prouvost's exhibition Burrow Me at Rupert, 2015. Author: Arnas Anksaitis.