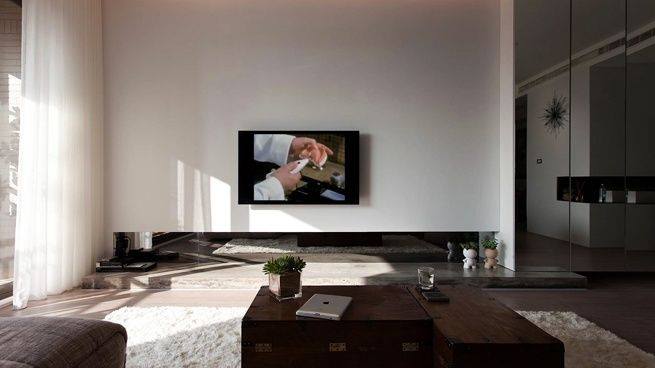 11–14 January 2018 from 12pm to 20pm, CAC Cinema
Celebrating the finissage weekend of Liam Gillick's exhibition The Light is no Brighter at the Centre the Contemporary Art Centre invites visitors to learn more about the artist's work and enjoy a film programme conceived especially for this occasion.
Three films will be screened in the CAC Cinema Hall that were made by the artist in the 2010s:
Margin Time, 2013; Hamilton: A Film by Liam Gillick, 2014; and The Heavenly Lagoon, 2013.
The films are linked by miscellaneous connections while being distinctively different and together with the exhibition provide visitors with a fascinating insight into the diverse nature of Gillick's practice.
The science-fiction film Margin Time was shot from the artist's apartment in New York. The film shows the various journeys taken by a super conscious agent between three different zones, each represented by iconic modernist architecture visible from the building.
Hamilton: A Film by Liam Gillick is a documentary about the influential British artist Richard Hamilton. It was filmed in at the same Gillick's apartment in New York and at exhibitions by Richard Hamilton held at the ICA and Tate Modern in London.
Initially the film The Heavenly Lagoon was conceived as the second part to Margin Time. Filmed at the Laguna Gloria gardens in Austin, Texas, the film's soundtrack includes the noise of microchips being made, American artist Lawrence Weiner talking about his work in 1969, the check-list procedure for a Boeing 737, and philosopher Gilles Deleuze discussing his dislike of certain animals.
The films will be screened in their original language and loop from 12pm to 8pm between 11 and 14 January at the CAC Cinema hall. Entrance to the film screenings is included within the price of a ticket to the exhibitions.
Liam Gillick (b. 1964, lives and works in New York City) deploys multiple forms to expose the new ideological control systems that emerged at the beginning of the 1990s. He has developed a number of key narratives that often form the engine for a body of work. McNamara (1992 onwards), Erasmus is Late & Ibuka! (1995 onwards), Discussion Island/Big Conference Center (1997 onwards), and Construction of One (2005 onwards). Gillick's work exposes the dysfunctional aspects of a modernist legacy in terms of abstraction and architecture when framed within a globalized, neo-liberal consensus. His work extends into structural rethinking of the exhibition as a form. In addition he has produced a number of short films since the late 2000s which address the construction of the creative persona in light of the enduring mutability of the contemporary artist as a cultural figure.
Photo: Hamilton: A film by Liam Gillick, 2014. Courtesy the artist.