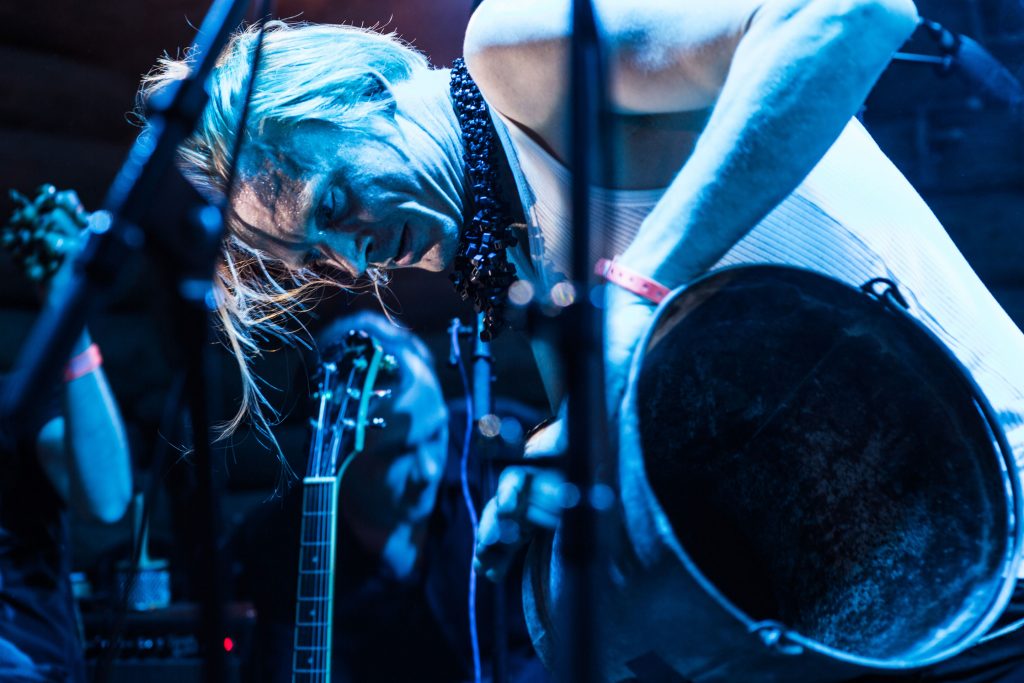 Friday April 17 at 19:00
As part of the opening of Žilvinas Landzbergas' exhibition Crown Off , Contemporary Art Centre is very happy to host a live music performance by New World Vulture – brand new spiritual pop-noir from Norwegian artist and performer Kyrre Bjørkås. His band, flanked by sculptor Anders Holen and electro-funk producer Sprutbass, is said to be both explosive, bass heavy, passionate and difficult at the same time. You may expect a universe of battlefields and bedrooms, of automated beats and modern relations, of drone strikes and love songs, all wrapped up in high quality kitchen psychedelics for everyday use.
Founded in 2014 the band has already played several shows in Europe and will release its very first seven inch vinyl single on Norwegian independent label Fysisk Format this very weekend.
Listen to Drill A Hole here: http://www.fysiskformat.no/wp_ff/roster/new-world-vulture/
Free entrance.
Photo: Sigmund Evensen