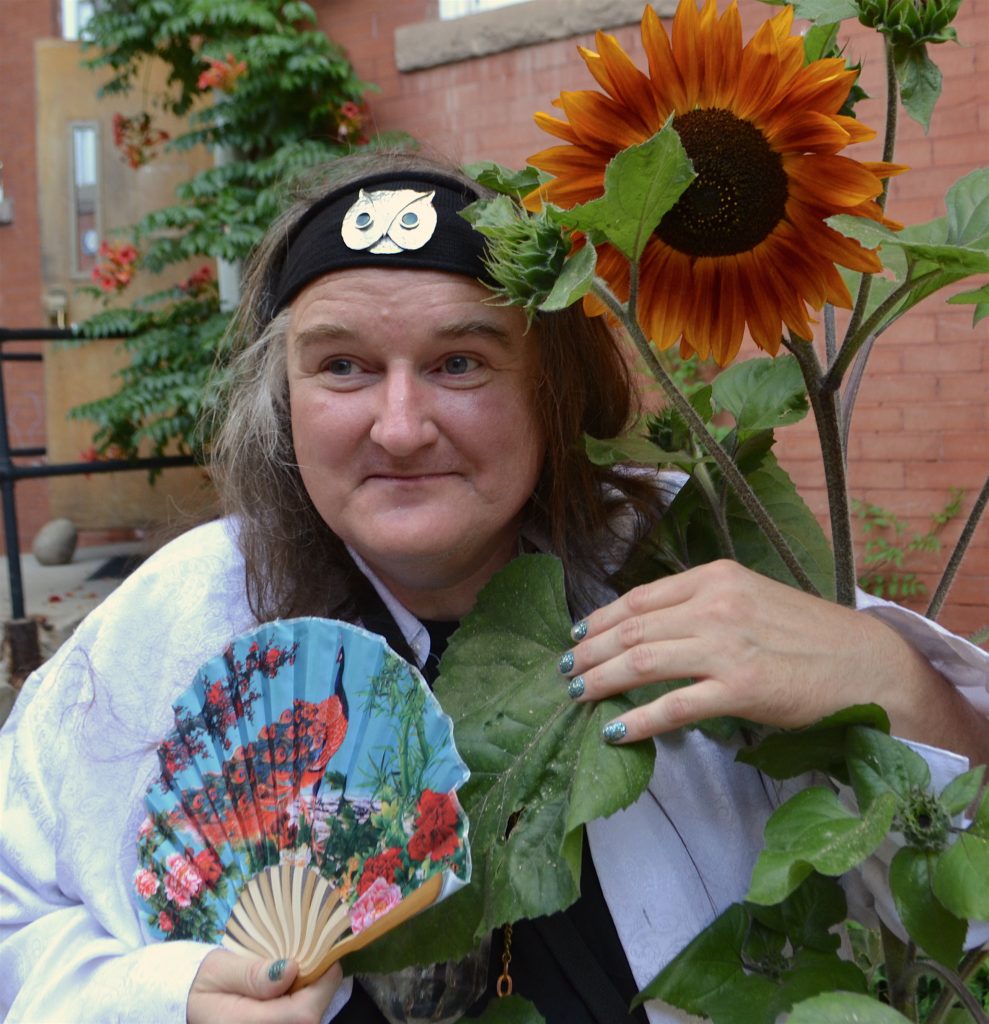 Saturday and Sunday March 11 and 12, 2017, 1pm to 5pm at the CAC Reading Room
This is the second visit to the CAC by the US poet and essayist CA Conrad, which follows the premiere of this new (Soma)tic Poetry Ritual at KW in Berlin by a few days. For the two-day workshop he will use handmade maps and golden lightning rods to study the many aspects of our planet's southern and northern hemispheres. He will also consider the upper and lower frames of our bodies and how political and religious credence challenges and directs our worldviews.
After the workshop participants will continue to explore the ritual on their own for the spring and summer of 2017. In the fall CAConrad will return to examine how we are conditioned to consider East and West as life and death, as the known and the unknown forces of our world and how these directional archetypes help and hinder our lives. This is a love letter to the Future Wilderness of our world.
The event will take place in English. Admission is free. Please book a place (the priority is given to those who can participate on both days) by sending an email to [email protected]
CAConrad is the author of nine books of poetry and essays; the latest While Standing In Line For Death is forthcoming from Wave Books (September 2017). He has received fellowships from The Pew Foundation, Lannan Foundation, MacDowell Colony, Headlands Center for the Arts, and Banff Centre for Arts and Creativity.
The workshop Mapping Dimension 27 of CAConrad takes place in the framework of Corpus, network for performance practice. Corpus is Bulegoa z/b (Bilbao, ES), Contemporary Art Centre (Vilnius, LT), If I Can't Dance, I Don't Want To Be Part Of Your Revolution (Amsterdam, NL), KW Institute for Contemporary Art (Berlin, DE), Playground (STUK Kunstencentrum & M-Museum, Leuven, BE), and Tate Modern (London, GB). Corpus is co-funded by the Creative Europe Programme of the European Union. www.corpus-network.org
Contemporary Art Centre's participation in Corpus is partially funded by the Lithuanian Council for Culture.
Image: Portrait of CAConrad taken by Jade Cruz Quinn