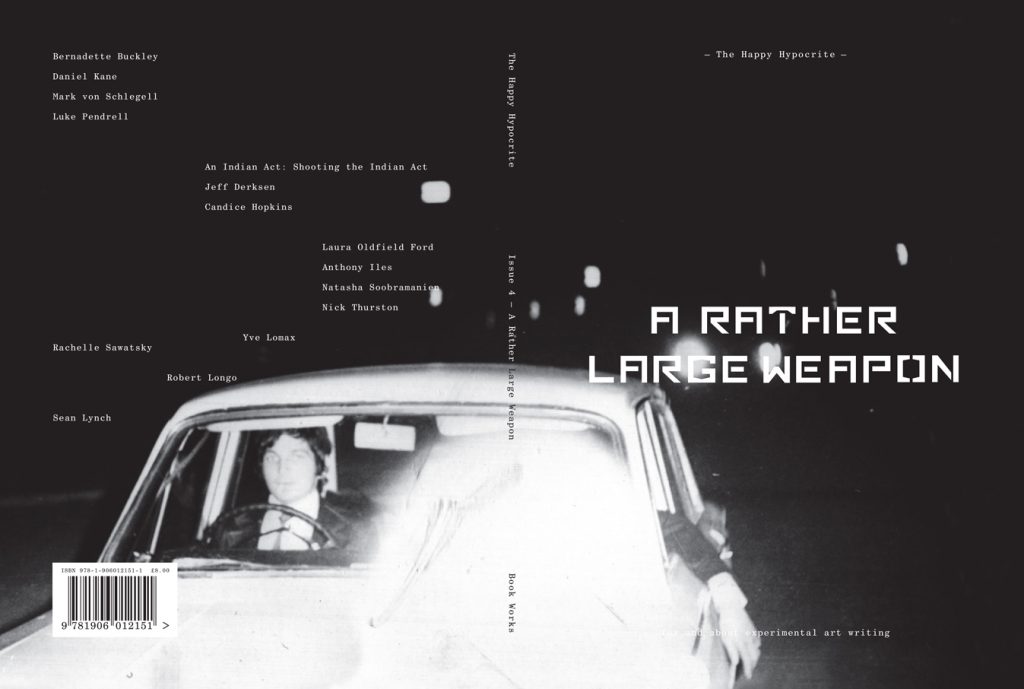 The CAC continues the series of events called '3 Uses of the Knife' (co-organised in 2009 with artnews.lt and the National Gallery of Art) and invite you to the meetings with Maria Fusco and Raimundas Malašauskas at the CAC Reading Room.
Friday 15 January at 6pm
Maria Fusco: What Am I? Notes on Art Writing
Maria Fusco, a writer, editor and academic based in London, will present a three-part lecture which will debate what contemporary art writing might be, and how best it may be located. She will present examples of her own writing as well as discuss "The Happy Hypocrite", her journal for and about experimental writing.
About Maria Fusco: Born in Belfast, she contributes to a broad range of international publications, is Director of Art Writing at Goldsmiths, University of London, and is the founder/editor of The Happy Hypocrite a journal for and about experimental art writing. In 2009 she was the Critic-in-Residence at Kadist Art Foundation, Paris and is currently the inaugural Writer-in-Residence at Whitechapel Gallery, London.
Saturday 16 January at 6pm
Raimundas Malašauskas: Doodling, Scripting and Life-Writing at Large
A tour to three events happening at different times: 'Paper Exhibition' (an exhibition in New York that was an adaptation of the book that will be released in future), 'Hypnotic Show' (a temporary social structure of engaging into cognitive acts through shared practices of art and hypnosis, already presented in San Francisco, Paris and Los Angeles) and 'Clifford Irving Show' (a variety show inspired by at least two fake biographies and intended as a meeting of authors and characters). With participation of some of the authors and characters.
The writer Raimundas Malašauskas worked as a curator at the CAC from 1995 to 2006, his projects including the weekly CAC TV television programe (produced under the slogan 'Every program is a pilot, every program is the final episode' for three years). From 2007 to 2008 he was a Visiting Curator at California College of Arts, San Francisco, and, until recently, a curator-at-large of Artists Space, New York. In 2007- co-wrote the libretto of Cellador, the opera in Paris. His works evolve around contemporary phenomena, persons, biographies and stories, addressing the parallel worlds of science, media, film, literature and mass culture.
'Three Uses of the Knife' is a series of meetings with experienced writers, editors, critics and thinkers. It is intended for everyone interested in art criticism and writing on (and as) art. The issues addressed during these events include the genres, forms, functions and strategies of contemporary art writing and criticism. The title of the series is borrowed from David Mamet's book 'Three Uses of the Knife: On the Nature and Purpose of Drama'. Please find more information about the previous events of the series here:
Image: Cover of magazine The Happy Hypocrite. Courtesy of Maria Fusco and Book Works.