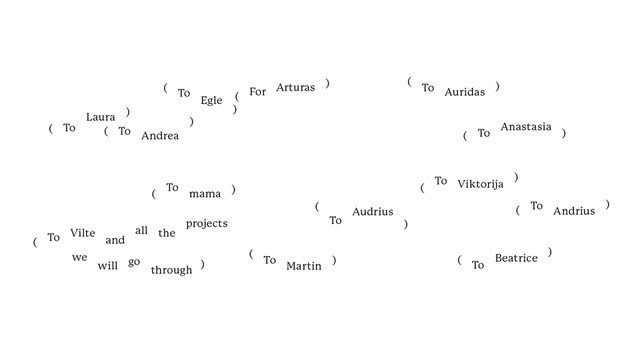 We kindly invite you to a book launch of "Mirror Mirror" by Monika Kalinauskaitė, which will take place on the outdoor terrace of the CAC Reading Room at 6pm on Tuesday, July 21.
Monika Kalinauskaitė is a writer and curator based in Vilnius, Lithuania. Her texts bounce between the boundaries of art criticism, fiction and poetry, celebrating the fluidity of language and the emotional extremities hiding in simple concepts. Monika's work has been featured in literary magazines (Fireflies, PaperWork, The Happy Hypocrite 10: Tolstoevsky et al.), exhibitions and catalogues (most recently – the Sun & Sea: Marina vinyl-catalogue for the Lithuanian National Pavilion at the 58th Venice Biennale and Emilija Škarnulytė's project Manifold at the 22nd International Triennale di Milano) and Lithuanian and international art media. As a curator, Monika worked with the JCDecaux Award exhibition series at Contemporary Art Centre, Vilnius in 2018–2019, as well as independent projects by emerging artists. She is currently working at Nida Art Colony of Vilnius Academy of Arts.
"Mirror Mirror" contains a selection of texts written for various exhibitions and art publications during the last seven years. The digital book is published in PDF format by The Baltic Notebooks of Anthony Blunt. Please look up the book right here: http://blunt.cc/633621/notebooks/3/mirror-mirror
There is also an interview with the author published in Lithuanian on occasion of the launch, conducted by the writer and curator Valentinas Klimašauskas: https://artnews.lt/zodziai-suka-lizdus-musu-zaizdose-pokalbis-su-58077
During the event part of the texts will be read in English. You're welcome!