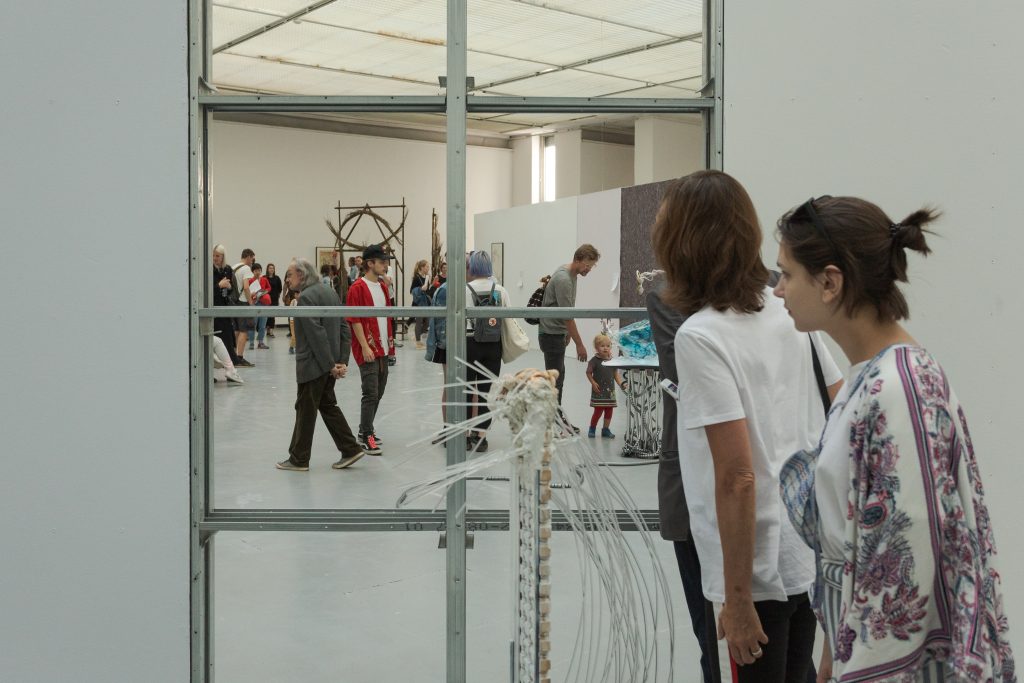 19 May, from 4 PM to 11 PM
Contemporary Art Centre (CAC) is pleased to invite you to visit Baltic Triennial 13 GIVE UP THE GHOST during Vilnius Museum night free of charge before 11 PM.
BT13 in Vilnius includes works by Caroline Achaintre, Evgeny Antufiev, Korakrit Arunanondchai, Darja Bajagić, Olga Balema, Nina Beier, Huma Bhabha, Dora Budor, Miriam Cahn, Jayne Cortez, Melvin Edwards, Daiga Grantina, Max Hooper Schneider, Anna Hulačová, Pierre Huyghe, E'wao Kagoshima, Sanya Kantarovsky, Ella Kruglyanskaya, Benoît Maire, Katja Novitskova, Pakui Hardware, Anu Põder, Laure Prouvost, Ieva Rojūtė, Rachel Rose, Augustas Serapinas and Michael E. Smith alongside performances celebrating the Triennial.
The Baltic Triennial has historically taken place at the CAC Vilnius only. For its 13th edition, it will – for the first time – be organised by and happen in Lithuania, Estonia (opening on June 29th) and Latvia (opening on September 21st), where the Triennial will take the form of three different chapters and include different artists.
Image: opening evening of Baltic Triennial 13 GIVE UP THE GHOST, 11 May.
Photographer: Andrej Vasilenko