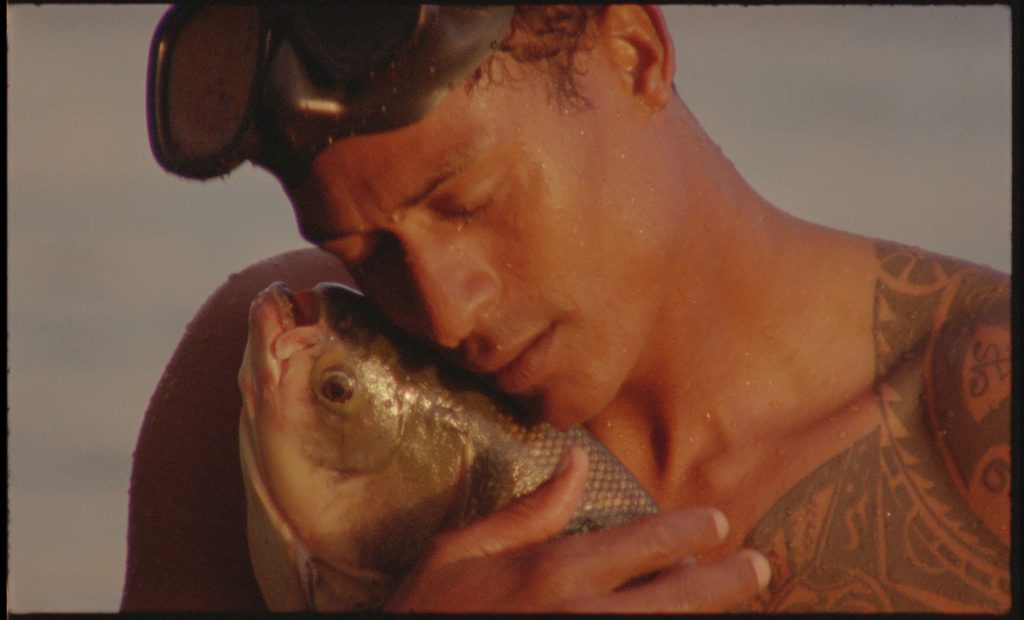 CAC Cinema Hall
1, 4 & 5 August 2018
If I were an animal – would I be wild or domesticated? If I were not an animal – how could I become one? During my adolescence, and long after, I was passionate about biology as a form of scientific knowledge that enabled me to understand the world. It was a vehicle for discovering and investigating, but not experiencing. Back then, I was fascinated by the verse of a poet that compared man to a mirror – the more closely one observes others, the better one sees oneself. Nowadays, I learn more about myself when I am observing an animal. I suppose I am no longer investigating it. I am experiencing it. And it is not because an animal is like a mirror to me or anything like that. Far more likely it is because an animal is part of me.
But what is an animal doing on screen? Why is it important to an artist both as an author and as a viewer? As I write, a dog is looking at me – a dog that I gave a name to – and I once again catch myself trying to guess what this animal is thinking about. Flies buzz nervously by the window – perhaps I also buzz in someone else's mind?
The animals that feature in this collection of artist's films and videos do not play roles. They are not actors. The camera's eye observes them, allowing us to get to know them, and maybe even discover them.
Name of an Animal programme:
Ross Birrell, Criollo, 2017, 06:59
Tomas Daukša, Extract from the video in which a Bigfoot could have been filmed, 2014/2018, 05:05
Darius Žiūra, Fly, 2007, 13:15
Jurgita Remeikytė & Irma Stanaitytė, Crow Catching, 2011, 07:58
Tomas Sinkevičius, Loners, 2012, 04:02
Jonathas de Andrade, O Peixe, 2016, 37:06
Laura Garbštienė, Skalovaara, 2008, 05:56
Yoko Ono, Fly (1970), 25:00
Rokas Pralgauskas, Looking for Lithuanian Vilkelis, 2009, 05:54
Ross Birrell
Criollo, 2017, 06:59
On a winter's dawn, a solitary horse stands at the threshold to Central Park, New York, at the end of Sixth Avenue, known as the Avenue of the Americas. What is the agency of this animal? Is it liberated, lost or abandoned? Is it angel, apparition or gift? The harbinger of some unspecified change or envoy of a revolution to come? Commissioned for documenta 14, Ross Birrell's Criollo (2017) is inspired by Tschiffely's Ride (1933), an account of a 10,000 mile journey from Buenos Aires to New York (1925-1928) by Aimé Félix Tschiffely and two Argentine criollo horses, Mancha and Gato. The criollo is a mixture of Arab and Barbary breeds and is renowned for its stamina, calm temperament and capacity for hard work. The name 'criollo' is a variant of creole and holds associations of cultural mixing and the creolization of contemporary globalized cultures. The presence of this horse – which has travelled from an estancia in Argentina to the streets of New York – offers us a potent symbol of countless contemporary migrations in an encounter which evokes questions of the relationship between human and animals in the epoch of the Anthropocene.
Tomas Daukša
The excerpt from the video in which a Bigfoot could have been filmed, 2014/2018, 05:05
This is a randomly selected five minute excerpt from a video that is almost 34 minutes long, which includes footage of what would appear to be a Bigfoot. A walker takes apprehensive footsteps through a forest at night, pausing in expectation every now and then amid the trees. The direction the walker is heading is unclear, the perception of time becomes confused, and the duration of the film is no longer important. The possibility of seeing a cryptid and the chance that Bigfoot might have been captured in this five minute excerpt is what remains important.
Darius Žiūra
Fly, 2007, 13:15
The camera, incessantly, pans out and zooms in, tracking a fly's movements throughout a spacious apartment, in which the artist lived during a residency in Berlin. Like many of Žiūra's video works, it is shot in real time, unedited and uncut. The camera, slowing and accelerating, moves between two chaotic trajectories – of the fly and of the man behind the camera. This will be the first public screening of Fly.
Irma Stanaitytė and Jurgita Remeikytė
Crow Catching, 2011/2018, 07:58
This video uses material from the audio-visual installation Crow Catching made by the artists in 2011. One of the main inspirations for the piece was a vivid text that describes the Curonian method of killing of crows by biting through their necks, written by the German ornithologist Johannes Thienemann who lived at the end of the 19th and beginning of the 20th century.
Tomas Sinkevičius
Loners, 2012, 04:02
Loners is part of a video installation that comprises multiple short video clips from YouTube that have received no views. These unpopular video pieces reveal the social media platform as a space of loneliness. Featuring cats asleep, at play, or engaged in other activities, the accompanying multi-channel audio composition alternates between a noise emanating from a single kitten to that of a clowder of cats.
Jonathas de Andrade
O Peixe, 2016, 06:59
Shot in the State of Alagoas in northeast Brazil, O Peixe presents fishermen as they enact a form of intimate ritual, in which, after catching their prey, they embrace the fish in their arms until its death. To the uninformed viewer, this action could very well depict a true animistic rite. This sensually loaded action, however, is one that the artist himself has invented in order to highlight the frequent exoticizing style of ethnographic reportage. The film's soft focus and warm colours further reinforce the conventional aesthetics of anthropological depictions. Combining nuances of fiction and artifice, Jonathas de Andrade subverts our assumptions and confuses our sensation of truth.
(From: Jason Farago, 'When Predator and Prey Are One: A Brazilian Artist's Fish Tale,' The New York Times (26 January, 2017)
Laura Garbštienė
Skalovaara, 2008, 05:56
This video was shot in Finnish Lapland, on Skalovaara hill, where the reindeer herders gather their animals for marking.
Yoko Ono
Fly, 1970, 23:54
The camera follows a fly as it walks about the body of a nude woman. Shot in extreme closeup (and accompanied by Ono's eponymous song), the film sets out to celebrate the human body.
Rokas Pralgauskas
Looking for Lithuanian Vilkelis, 2009, 05:54
This work of docufiction recounts an expedition by a team from the National Geographic into the forests and fields of Lithuania in search of a beast that has remained elusive to this very day – a new species of wolf.
Screening times:
Wednesday 1 August from 7 pm
Including an introduction by the artist Aurelija Maknytė and film theorist Lukas Brašiškis
Saturday 4 August from 7 pm
Sunday 5 August from 3 pm
Free entrance.
Aurelija Maknytė (born 1969) is an artist who currently lives among the trees and investigates forms of interspecies communication. Having abandoned her studies in biology, she studied in the Photography and Media Arts Department at Vilnius Academy of Arts, where she was awarded a licentiate degree. Aurelija Maknytė teaches at Vilnius University, Vilnius College of Design, and Vilnius Justinas Vienožinskis Art School. Her work includes video and performance. She has produced episodes for CAC TV as well as several video projections for theatrical plays. She has exhibited at the 10th Baltic Triennial Urban Stories and Lithuanian Art 2000-2010: Ten Years at the Contemporary Art Centre in Vilnius, and shown work at Galerija Vartai and Galerija Artifex in Vilnius; Kim? Contemporary Art Centre, Riga; at international book fairs, and elsewhere. Maknytė's video work Bunny Man (2009) is part of the MO Museum collection in Vilnius.
Lukas Brašiškis is a PhD candidate and adjunct lecturer in the Department of Cinema Studies at New York University. Film philosophy, limits and potentialities of filmic documentation of the non-human, the politics and ethics of filmic distribution of the emotional and sensible (with an emphasis on Eastern European film and art practices), as well as the intersections between cinema and contemporary art, are among his academic interests. He has programmed and curated a number of film-based events and regularly contributes to film journals and books.
Supported by Lithuanian Council for Culture
Image: A still from Jonathas de Andrade's O Peixe (The Fish), 2016, 16mm film transferred to HD video. Image courtesy of the artist and Alexander and Bonin, New York.