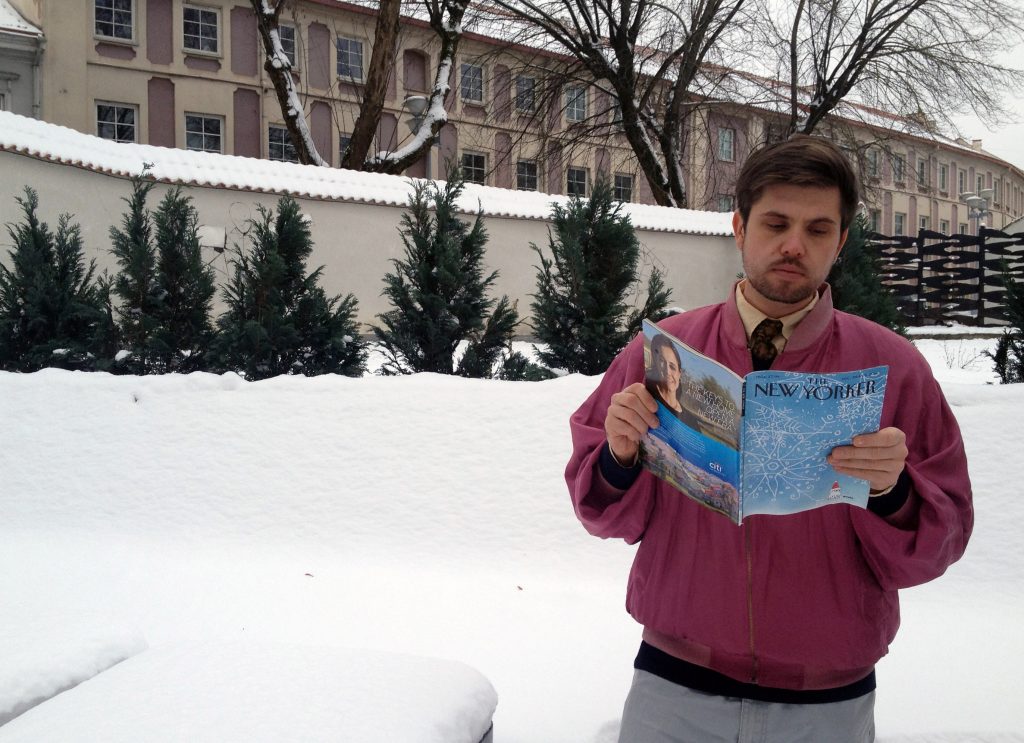 A box enters, hands receive and a voice enunciates their presents. It's an introduction, a 'pleased to meet you', and a 'won't you come again '. Something to talk about around the water cooler, a book club for those who want to listen.
'It is a great cause of celebration…'
Nicholas Matranga, the Reader, on Monday, January 12 from 6 p.m. will read some lines at the CAC Reading Room.
Publishers (in alphabetical order):
Allen Lane
Bloomsbury Publishing
De Appel Arts Centre
Semiotext(e)
Sternberg Press