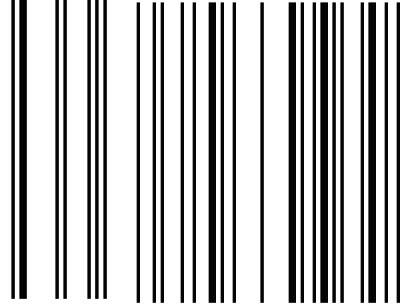 Monday 11 April, at 7 pm
Opera for 10 voices, electronics and piano
About the Opera:
The opera "Have a Nice Day!" is a peculiar ode for capitalism that illustrates the inevitability of consumption. The anonymous cashier, a person one meets everyday, becomes a collective character.
Performers refuse the classical mode of singing: arias of the cashiers tend to sound like repetitive, trite melodies, reminiscent of the endless, monotonous movement of goods on the conveyer. The minimalistic music of the opera is composed of various environmental sounds and the acoustic diversity of a shopping centre.
The Plot:
The plot of the opera revolves around the inner life of five cashiers in a shopping centre: everything that lies behind the mechanic Good afternoon. Thank you. Have a nice day! and a smile. The inner monologues reflect personal characteristics, education, the manner of speaking and personal problems of each cashier. The faceless, robot-like shop workers one meets on a daily basis become striking opera characters. The secret thoughts of the cashiers and the content of their CVs is revealed to the spectator and becomes a short, personal drama. The mosaic of different destinies is transformed into an ode suggesting the pleasure of consumption. The spectator indulges into more than just snooping on the inner worlds of every cashier, but also into recognizing oneself as a member of the unavoidable circle of earning and spending.
Librettist Vaiva Grainytė:
"I have always been curious about the cashiers. Each time I go to a shopping centre I wonder about the people behind the "Odeta", "Renata" or "Jelena" name tags. When packing my groceries I try to imagine the lives of the cashiers: what they are thinking while scanning the items, what they do when they return home, why they work there and what their past is like. Thus, the opera characters have derived from certain anthropological observations of everything from the manner of speaking to the appearance of the cashiers.
Duration – 50 min.
Production team:
Librettist – Vaiva Grainytė
Composer – Lina Lapelytė
Director – Rugilė Barzdžiukaitė
Costume designer – Daiva Samajauskaitė
Performers:
Cashiers' choir
Indrė Anankaitė (soprano)
Veronika Čičinskaitė (soprano)
Erika Zaleckienė (soprano)
Milda Zapolskaitė (soprano/choirmaster)
Vida Valuckienė (soprano)
Lina Dambrauskaitė (soprano)
Liucina Blaževič (alto)
Virginija Linkevičienė (alto)
Rita Račiūnienė (alto)
Kristina Svolkinaitė (alto)
Rima Šovienė (alto)
Kęstutis Pavalkis (piano)
More information: www.noa.lt