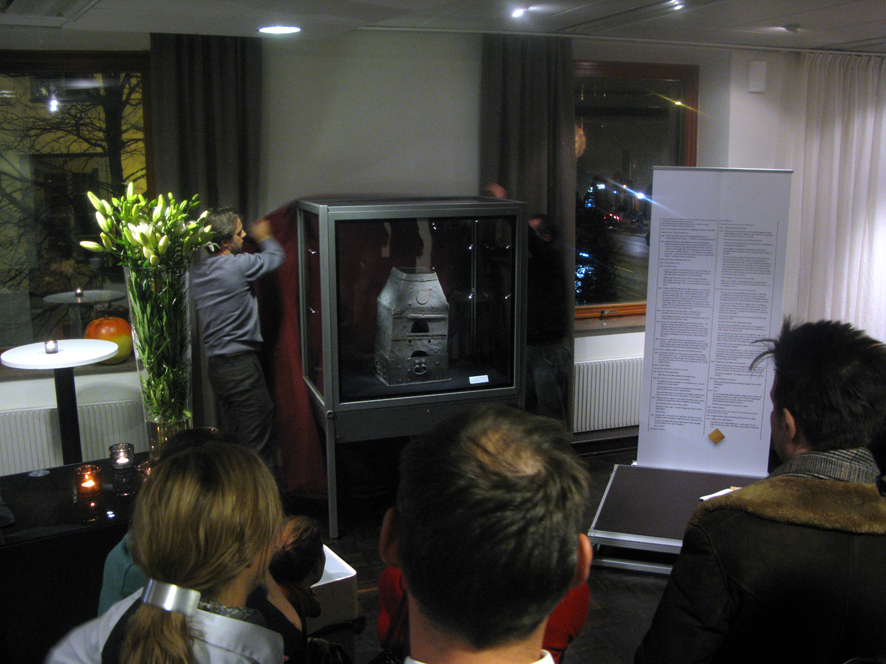 Wednesday 19 January at 6 pm
At CAC Reading Room
Goldin+Senneby is a collaboration between the artists Simon Goldin and Jakob Senneby. Since 2004 they have undertaken a number of projects that have investigated juridical, financial and spatial constructions through performative strategies.
Their current work focuses on "The Nordenskiöld Model", departing from the life and practice of August Nordenskiöld – a historical figure in whom Swedish colonial history, the development of state financial apparatus and utopian mysticism intersect. Against this backdrop, a set of theatrical stagings confront the contemporary development of mathematical models of speculation and the financial economy's formation of the market.
Recent solo exhibitions include: "The Nordenskiöld Model: Act 1", Konsthall C, Stockholm (2010); "The Decapitation of Money", Kadist Art Foundation, Paris (2010); "Headless: From the Public Record", Index, Stockholm (2009).
Recent group exhibitions and events include: "Abstract Possible", Malmö Konsthall, Malmö (2010); "Map Marathon", Serpentine Gallery, London (2010); "The Moderna Exhibition", Moderna Museet, Stockholm (2010); "Uneven geographies", Nottingham Contemporary, Nottingham (2010); "Handlundg", 4th Bucharest Biennial, Bucharest (2010); "The Headless Conference", New Museum, New York (2010).
Illustration: Simon and Jakob unveiling August Nordenskiöld's alchemy oven.
The presentation is kindly sponsored by Swedish Embassy in Vilnius.