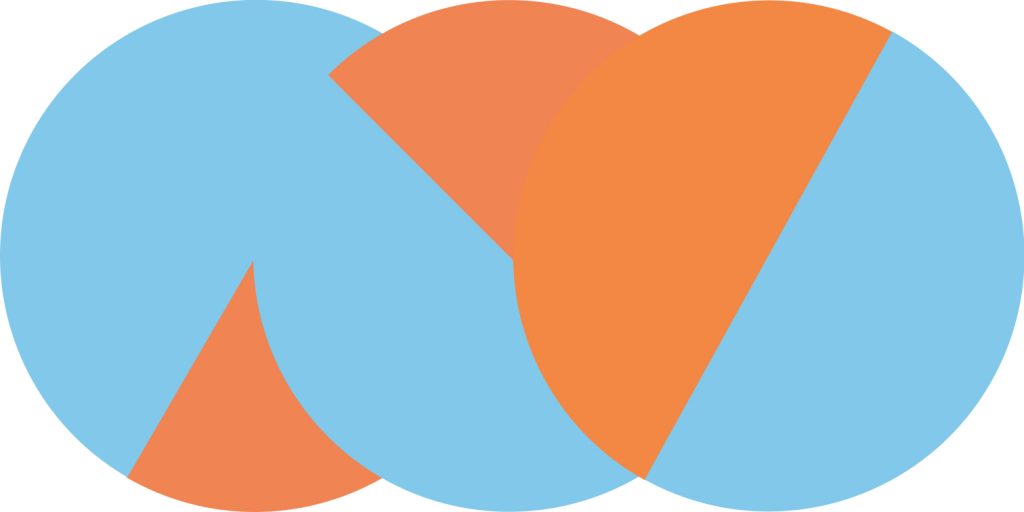 Friday 17 February at 7pm at the CAC Reading Room
Karel Martens has ten hands for every finger, and he's kept them full for over 50 years. Artist, typographer, graphic designer, industrial designer, bookmaker, educator – Martens produces relentlessly, and his project Motion brings the full range of that production into view through an exhibition of new and existing works at Kunstverein München in Munich, Germany, a new 304-page publication (designed with Julie Peeters and co-produced by Roma Publications), and a series of corresponding events at San Serriffe in Amsterdam, CAC Reading Room in Vilnius, Section 7 in Paris, and P! in New York.
Martens experiments. And yet his methodical and responsive tests in color, type, printing processes, and formats generate precise visual effects. With a penchant for simplicity, his work frequently deploys a limited set of elements that are repeated and combined to produce an almost infinite variety of forms. The primary colors, a set of numerals, an alphabet, or a series of elementary shapes are not regarded as constraints by Martens, but inexhaustible tools for innovation.
On February 17 in the CAC Reading Room, Kunstverein München director Chris Fitzpatrick will introduce the project, and then co-curator Post Brothers will give a view of Marten's practice using Johannes Schwartz's documentation of the current exhibition. Marten's video Not for Resale (2000) will be screened, and Graphic designer Julie Peeters will then introduce the recent publication and relate it to her ongoing work on Kunstverein Munchen's companion series of publications. The book will be inducted into the CAC Reading Room's ongoing archive.
Karel Martens (b. 1939, NL) lives and works in Amsterdam, The Netherlands. He finished as a student at the Arnhem Academy of Art in 1961. Today he is recognized as one of the most influential practitioners in graphic design. In addition to commissioned work, he has always made prints and three-dimensional artworks. He has exhibited his work internationally, published widely, regularly receives major commissions, and has won numerous awards. In 1997, Martens co-founded a pioneering school of postgraduate education within the ArtEZ, Arnhem – the Werkplaats Typografie. He also previously taught at Jan van Eyck Academie in Maastricht, and continues to teach at the Yale University School of Art in New Haven, and the Design Academy, Eindhoven.
Chris Fitzpatrick (b. 1978, US) is the director Kunstverein München, a 194-year-old contemporary art centre in Munich, Germany. From 2012 to 2015, Fitzpatrick was the director of Objectif Exhibitions in Antwerp, Belgium. Fitzpatrick has also independently curated exhibitions and events internationally, in Italy, Estonia, China, Austria, Lithuania, Canada, Mexico, and the United States . His writing has been published in Spike, Pazmaker, Nero, Mousse, Fillip, Cura, The Baltic Notebooks of Anthony Blunt, Art Papers, exhibition catalogues, and books.
Julie Peeters (b. 1983, BE) is a graphic designer living in Brussels and Munich. She mostly collaborates with artists on printed matter and designs several identities for cultural institutions worldwide. She has a particular interest in the printed image and is the editor of a quarterly book series for Kunstverein München. Peeters studied at Jan van Eyck Akademie and Werkplaats Typografie. She teaches graphic design in KASK in Gent, Belgium, and recently taught Gerrit Rietveld Academy in Amsterdam, and Stactliche Hochschule for Gestaltung Karlsruhe.
Post Brothers (b. 1984, US) is a critical enterprise that includes Matthew Post—an enthusiast, typist, taxi driver, and curator at Kunstverein München. He has curated exhibitions and presented lectures and projects in Poland, Mexico, Canada, the United States, Portugal, Denmark Greece, Estonia, Germany, Austria, Lithuania, Italy, Finland, Belgium, The Netherlands, and China. He also recently curated Tongues Alike by Liudvikas Buklys at ŠMC/Contemporary Art Centre (2015) and Memoirs Found in a Bathtub or what Entropy Means to Me, a collection of science fiction paperbacks, is currently held in the CAC hotel. His essays and articles have been published in Annual Magazine, the Baltic Notebooks of Anthony Blunt, Cura, Fillip, Kaleidoscope, Mousse, Nero, Art Papers, Pazmaker, Punkt, and Spike Art Quarterly, as well as in numerous artist publications and exhibition catalogues.
Johannes Schwartz (b.1970, DE) is a photographer living and working in Amsterdam, who studied photography at Gerrit Rietveld Academy between 1995 and 1998. At the Rietveld Academy, he has been head of the photography department (2004-2010), where he is currently still teaching. Awards include the Esther Kroon Award (1998) and the Cobra Kunstprijs Amstelveen (2007).
Image credits: Karel Martens, Three Times (in blue and orange), (2017).