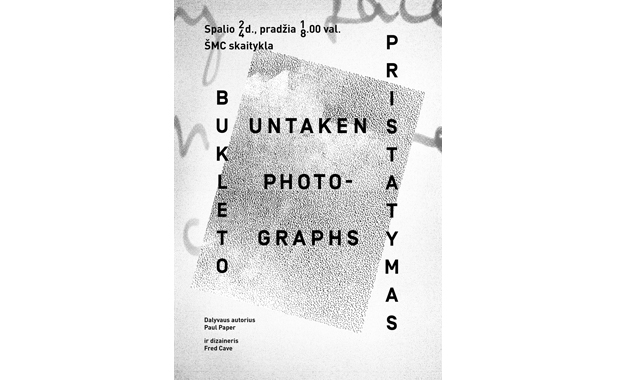 Wednesday 24 October at 6pm, The CAC Reading Rooms
Bilingual conceptual booklet "Untaken Photographs", published by Japanese publishing house "Booklet Press", is dedicated to issues of seeing, limits of phootgraphy and (im)possibility of an image. It is a playful artistic dialogue with Jacques Rancière, Roland Barthes and especially with the texts of Vilém Flusser.
The booklet will be presented by the author Paul Paper and designer Fred Cave.