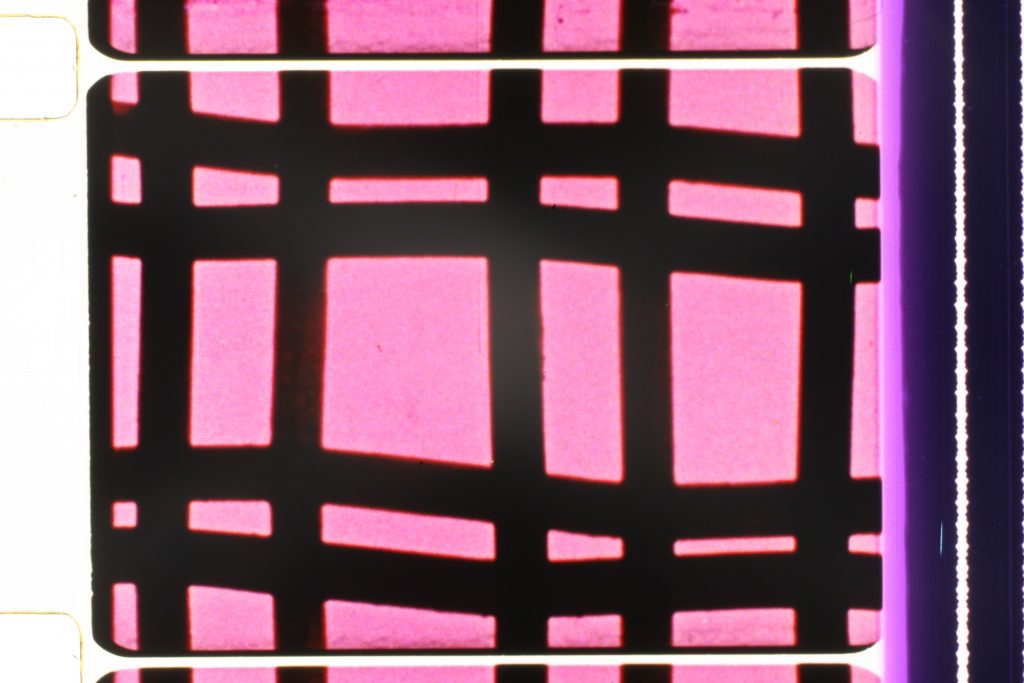 Sunday Feb 14, 2016 at 6pm at CAC Cinema
'Len Lye's films must be seen to be believed: an exquisite and subtle range of vibrating colour; an enchanting and original synchronization of visual images and gay music; a brilliant interweaving of live action shots, special photographic effects such as photomontage, solarisation and silhouette, and lettering, drawing, stencilling, stippling, painting, all done in direct technique. His films are made with a perfect sense of rhythm, pace and composition, and best of all they possess a quality often lacking in experimental film, wit'. (From the article by Adrienne Mancia and Willard Van Dyke The Artist as Filmmaker: Len Lye, 1966)
Len Lye's revolutionary surrealist style of 'direct filmmaking' (manipulating the film itself with various media), as well as his painting, poetry, and advertising work all contribute to his status among one of the greatest artistic innovators of the 20th century. Contemporary Art Centre will celebrate the work of this visionary filmmaker and artist with a screening of 9 of Lye's films and an introduction by Paul Brobbel, Len Lye Curator at the Govett-Brewster Art Gallery (New Zealand), and Henry Moore Institute Research Fellow 2015/2016. Brobbel will discuss the impact and importance of Len Lye's work in a short introduction before the 51 minute screening at 6pm. Following the screenings Brobbel will conduct a Q&A session with the audience.
Screening programme (running time – 51 min.)
The first film in the programme is A Colour Box (1935), Lye's first animated masterpiece created in association with the GPO Film Unit; applying the technique of 'direct filmmaking', where Lye painted vibrant patterns directly onto the film itself, synchronizing the imagery with the popular Créole by Don Baretto and His Cuban Orchestra. The abstract images include 'waves, stripes and blobs of violent colour'. The piece demonstrates Lye's lifelong fascination with the 'art of motion', which he explored through various media, from sculpture to poetry and drawing, the vivid, synchronized imagery and music fuse to create a visual experience that is unlike any other.
Kaleidoscope (1935) was sponsored by the Imperial Tobacco Company to advertise their brand Churchman's Cigarettes. Continuing with his abstract style of direct filmmaking, Lye now chooses to experiment with stencilling on the film; and set it to music, Beguine d'Amour, again by Don Baretto and His Cuban Orchestra.
Lye worked on the colourful puppet animation The Birth of the Robot (1936) with Humphrey Jennings (as colour consultant) and collaborated with Jack Ellitt on the music for this advertising film for Shel-Mex and BP Ltd; which features excerpts from Gustav Holst's The Planets orchestral suite.
Rainbow Dance (1936) was Lye's second film for the GPO Film Unit. Lye used Gasparcolour's three strips to stunning effect in this short film; layering stencil-patterned imagery over a silhouetted dancer to create an abstracted visual realm of colour and movement. Lye achieved this through filming the dancer in black and white and later adding in colour during footage development and printing; revolutionizing the use of Gasparcolour, making ground-breaking contributions to film with his unique approach.
The fifth film in the programme was sponsored by Imperial Airways: Colour Flight, (1938). Hand-painted and stencilled imagery undulates to a rhumba-rhythm by Lecuona Cuban Boys, as well as Honolulu Blues by jazz band Red Nichols and his Five Pennies in this four minute film, where 'Trumpet notes dance in greenish whirlwinds against a background of purple and violet' according to the pamphlet released by Imperial Airways.
In his most complex experiment with film processing, Lye used offcuts from the GPO Film Unit archive, including shots from Night Mail (1936) by Alberto Cavalcanti. Entirely renovating the found imagery for Trade Tattoo (1937), Lye used montage and jump cuts as well as stencilling, painted images and pattern to invigorate the original black and white imagery. Set to music by Lecuona Cuban Boys; this five minute film is a dance through surrealism; with a jazz-infused soundtrack matching the rhythm of the film's imagery.
Musical Poster #1 (1940) was sponsored by The British Government in an effort to increase awareness of spies in Britain during wartime. In this animated information film, Lye splices slogans with wave patterns and imagery synchronized (in his signature style) with the jazz tune Bugle Call Rag.
After a sojourn from experimental filmmaking throughout the 1940's, (when he turned more to documentary film), Lye returned to experimenting in 1950 with Color Cry (1953). In this 3 minute film, he uses the 'rayogram' technique to achieve a ribbon-like effect of rippling imagery created from placing stencils and gels on the film and exposing it to light. Set to the music of The Fox Chase by Sonny Terry; Lye interpreted the hollers over the harmonica as the cries of a slave fleeing a lynch mob.
Screened on March 3, 1957 at the Carnegie Hall, Lye's last colour film was All Souls Carnival (1957), created to accompany music by Henry Brant. The film was believed to have been lost; but the first 9 minutes were later located and restored by Roger Horrocks, Brant and the Museum of Modern Art, and the New Zealand Film Archive.
All films are without dialogue, entrance is free. Footage courtesy of the Len Lye Foundation from materials made available and supplied by Nga Taonga: Sound and Vision.