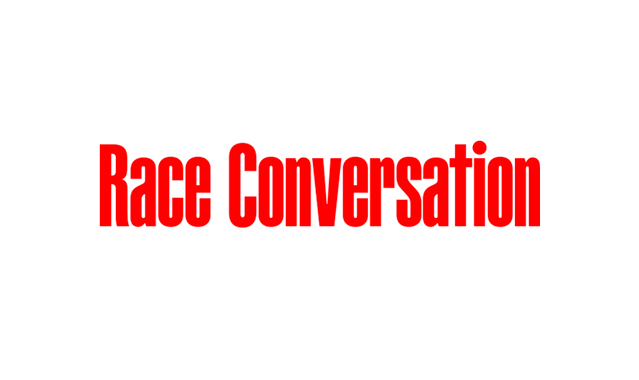 The second event of the Race Conversation project consists of a discussion and the screening of video works by artists Dainius Liškevičius, Anastasija Sosunova and Laura Stasiulytė. The discussion will focus on topics of race issues and dilemmas of cultural appropriation in Lithuania. In order to reveal the complexity of these topics, partly leaning on contemporary art and cultural practices the discussion will also seek to unravel the definitions, origins and limits of hate crimes and other phenomena that influence the dynamics of race issues.
Moderated by one of the curators of the Race Conversation project, Gerda Paliušytė, the discussion will be attended by: lecturer at the Institute of Asian and Transcultural Studies at Vilnius University, art critic and cultural project manager at AfriKo African Research and Consulting Center, Dr. Karina Simonson; writer, historian, lecturer at Vilnius University, Faculty of History and one of the curators of the MO Museum exhibition 'The Origin of Species ', Dr. Tomas Vaiseta; artist Dainius Liškevičius and contemporary art curator Virginija Januškevičiūtė.
The films screened during the event present both artists' comments on the topic discussed well as reflections of today's cultural landscape. Some of these films are or have recently been shown in exhibitions at some major art institutions. These include Dainius Liškevičius's 'Kliaksas / Restart ', 2000 (10′ "), Anastasia Sosunova's 'Demichov's Dog', 2017 (7'23 ') and Laura Stasiulytė's 'Cashier Counting ', 2002 (25').
Race Conversation is a series of film screenings and other events organised by the Contemporary Art Center aiming to ask: How is the issue of race reflected in Lithuania? Why is talking about race so difficult in this country, as if we didn't have the right language for that? Is it really true that race has no role in our everyday lives? And ultimately, why is it important at all – what are we losing by refusing to participate in a race conversation?