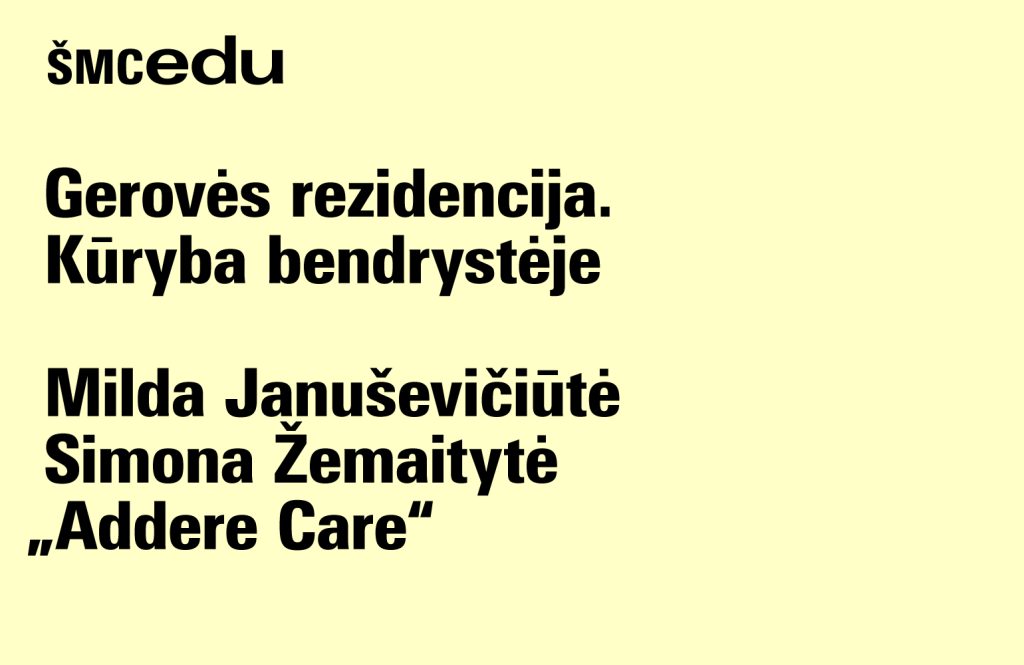 Residency of Well-Being. Creativity in Togetherness is a new initiative of the CAC Education and Community Engagement team, which aims to increase the accessibility of contemporary art among culturally excluded groups. During the residency, artists collaborate with social and/or health care institutions (youth centres, orphanages, hospitals, nursing homes), establishing dialogues and inviting different agents to engage in joint creative activities. The participants of this year's residency are contemporary artists Milda Januševičiūtė and Simona Žemaitytė and the residents of the Addere Care nursing home. Throughout the residency, the artists collaborate with the mentors and curators of the institutions involved to plan and implement creative activities for the target audience. This project, in collaboration with Addere Care, is planned to continue in 2023, inviting artists to submit their proposals for next year's residency.
Participants in the residency:
MILDA JANUŠEVIČIŪTĖ (b. 1990) is a Vilnius-based artist and cultural sociologist. Her field of interest includes interdisciplinary projects in which she explores themes of caring, emotional health and other sociological issues.
SIMONA ŽEMAITYTĖ (b. 1984) is an artist and filmmaker working between London and Vilnius. Her work has been awarded at the 15th Tallinn Print Triennial and nominated for several prizes in the Sheffield Documentary Film Festival. Her work has been presented at Central Gallery (Birmingham), Kasa Gallery (Istanbul), Galata Perform (Istanbul), RichMix (London), Oberhausen Festival, Kaunas Biennial and the Contemporary Art Centre (Vilnius), among other institutions and events. Žemaitytė is currently studying for a PhD and teaching at Vilnius Academy of Arts.