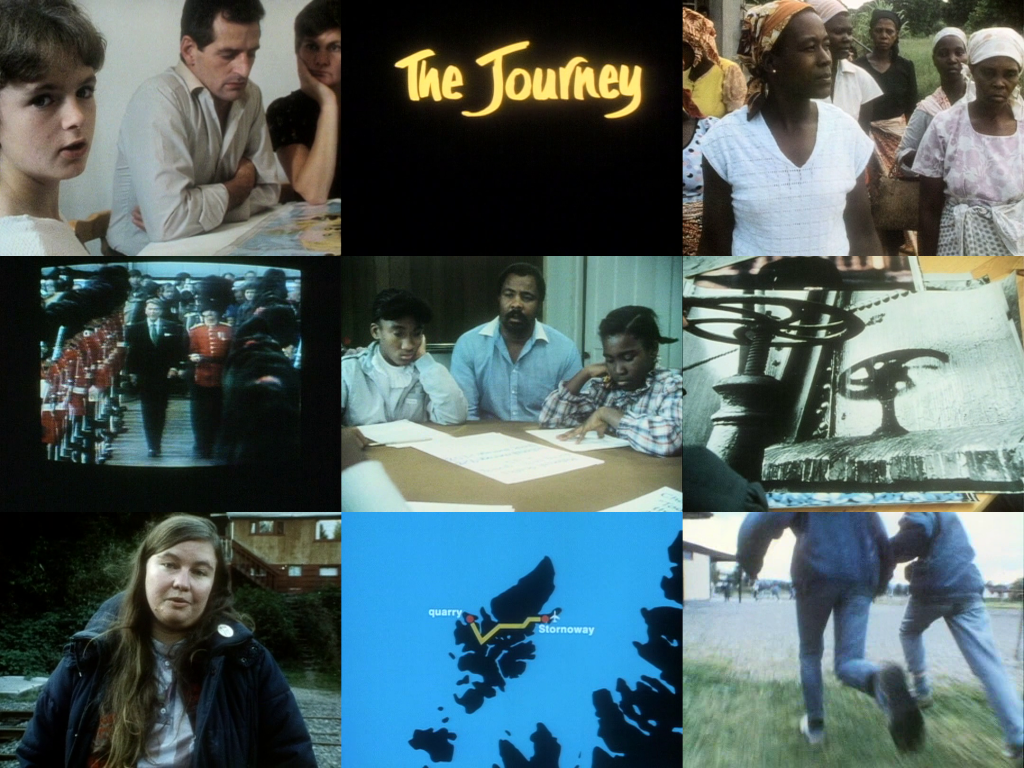 The CAC Reading Room will host two sessions of the screening of The Journey by Peter Watkins (1987, 873 min.):
Parts 1 and 2: 6th October at 6.30pm
Parts 9 and 10: 16th October at 4pm
The world, it seems, rushes towards disaster: climate breakdown, food and energy crisis, the barbarity of war, increasing global militarism, even renewed threats with atomic destruction. Can peace be still saved?
In face of contemporary challenges, Peter Watkins's monumental film "The Journey" gathers new importance. It invites us to consider the contemporary crises and to seek collective will and action for change. 
Shot at the height of the 1980s nuclear arms race, The Journey is a documentary which tries to imagine what global peace could look like. What if communication, learning and empathy were at the heart of our world, instead of fear, distrust and enemy images. Through discussions with families and communities, the film confronts the military-industrial complex, mass audio-visual media and governments which all impose unaccountable decisions on citizens and populations. Deeply personal, contemplative, meticulously researched and passionate, The Journey is a collective expression of our struggle for peace. It inspires action and offers many solutions to the obstacles we face.
PETER WATKINS is English film and television director, media critic, granted with an Academy Award for Documentary Feature in 1966 with The War Game. He is considered a docudrama and false documentary pioneer. He graduated from Cambridge University and London Academy of Dramatic Arts. His films investigate the current political conjuncture through contemporary or historical settings, and critically address the limits and possibilities of the documentary form. At the heart of Watkins' work lies the criticism of audiovisual media as an instrument of power and our relation and participation to a film or television documentary. The director used to live and create in Vilnius for 13 years, however, at the moment he resides in France.
The film will be shown in parts in nine different locations across Vilnius and Kaunas (showing two episodes of the movie in each venue).
Movie will be showed in English. Screenings are free of charge.