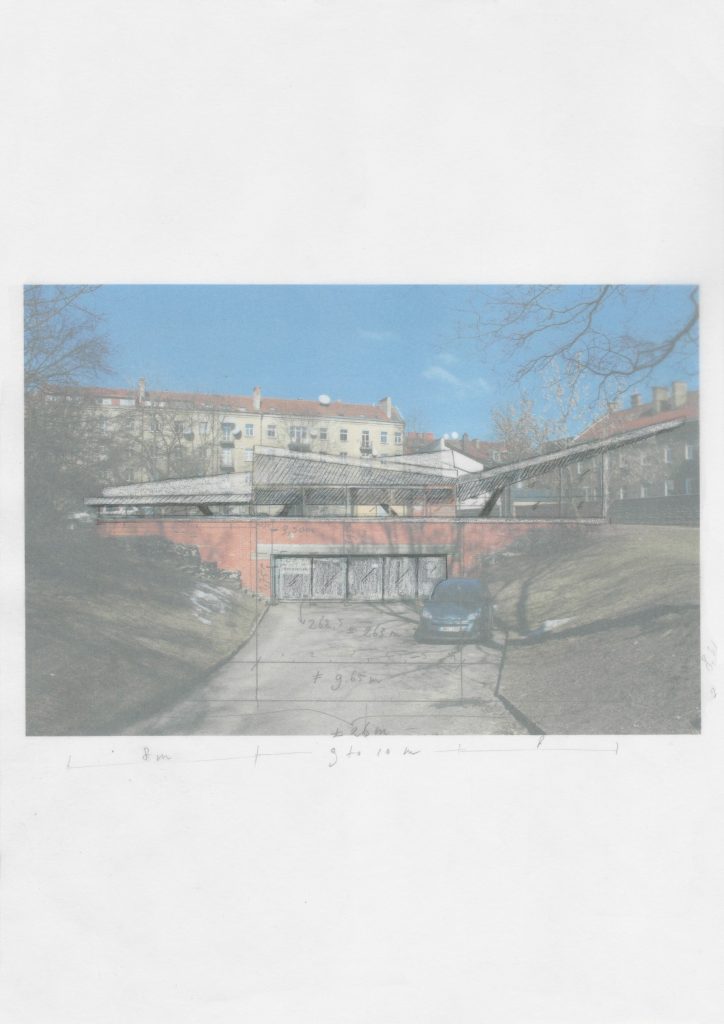 Sunday, May 26 at 6 pm at the CAC Reading Room
Lecture will be held in English
Vilnius is changing. As a Post-Soviet city it is making a radical change towards a city with Western looks. New development projects are rapidly being built in favor of a new identity and maximum profit, in may cases ignoring qualities of the older city. The open, un-programmed and informal spaces, still numerously present, are in a similar tempo disappearing from the urban landscape. Within Holst's research and urban design proposal (conducted at the International Master of Architecture, KU Leuven, Brussels and Master of Architecture Vilnius Academy of Arts) the question is posed: how can we recognize the qualities that these informal spaces provide, what socio-spatial value do these spaces have, and how can they be articulated and included in the development of the city?
After a Bachelor and Master in Fine Art at the Gerrit Rietveld Academy in Amsterdam, Sophia Holst worked between 2013 and 2015 for architecture Studio Anne Holtrop. After an exchange in Vilnius in 2017-2018, she graduated Suma Cum Laude from the International Masters in Architecture at the KU Leuven in Brussels. Next to her work for NU architectuuratelier in Gent, she is currently working towards an exhibition at House for contemporary art Z33, featuring a project about (un)designed communal spaces in Brussels.
This lecture is a part of the CAC Reading Room's events program. Project is partially supported by the Lithuanian Council for Culture and the Ministry of Culture of the Republic of Lithuania.
Image: Sophia Holst