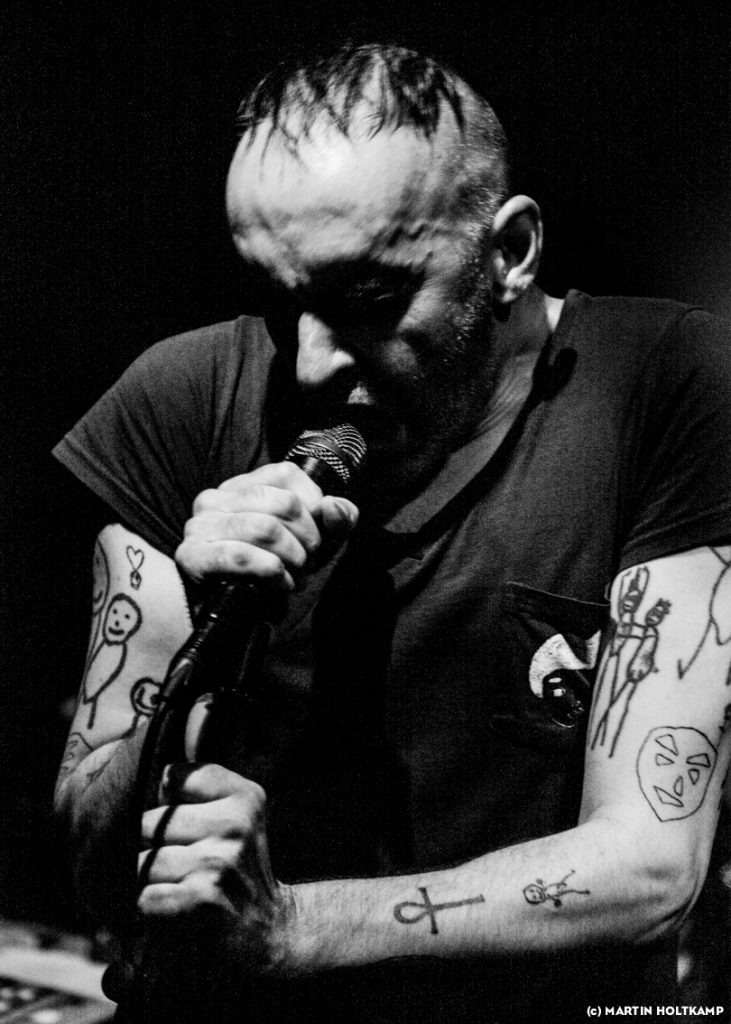 February 6th, Thursday at 7 pm.
On the first day of SPEIGAS festival, Swiss artist Joke Lanz will talk about his experience in the project 'Sudden Infant' and will discuss the relation between noise music, performance art and actionism. Video excerpts from his work since the late 80's will be shown.
Joke Lanz is one of the most prolific and profound artists working on the border zones where performance and body art meet improvisation and noise.
In his 'Sudden Infant' guise, Lanz creates a unique blend of physical sound poetry and epileptic noise bursts, using contact microphones, loops, tapes etc. The result is an extreme form of musique concrète that juxtaposes spasmodic gibbering with a battery of disorienting electronics.
More info you can find here:
www.suddeninfant.com
http://www.marhaugforlag.no/suddeninfant.html
Image: Martin Holtkamp