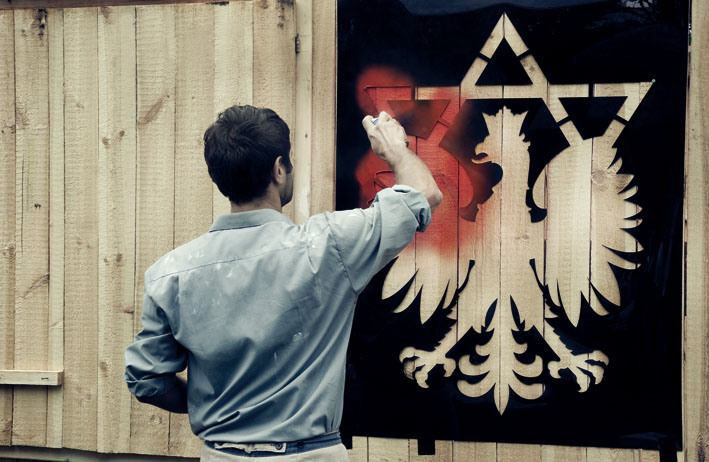 Friday 29 January, 17.30
CAC Reading Room
The artworks in 'Building Memory' – by Mirsolaw Balka, Yael Bartana, Deimantas Narkevičus, and Marcel Odenbach– explore different aspects of 60 years of Europe's most problematic and contested history from a focus on architecture, monuments, and community and geo-political perspectives in Poland, the former-DDR (East Germany), and with reference to the foundation of the state of Israel. Three of the works are haunted by the specter of the Holocaust and all of them are conceptually sited within post-communist space – so are especially relevant to current cultural debates in Lithuania.
The project is a collaboration between the CAC, Vilnius (Lithuania); Hartware MedienKunstVerein, Dortmund (Germany); Muzeum Sztuki, Łodz (Poland); Herzliya Museum of Contemporary Art, Herzliya (Israel); and was commissioned, and is managed by, the Goethe Institut, Warsaw (Poland).
Simon Rees, who is the CAC, Vilnius, contributing curator to the project, has collaborated on several occasions with German artist Marcel Odenbach and also worked with Deimantas Narkevičus. He has a special interest in the histories of the European Jews and the political space of post-communist Europe/Lithuania.
Image: Yael Bartana. Wall and Tower. 2009