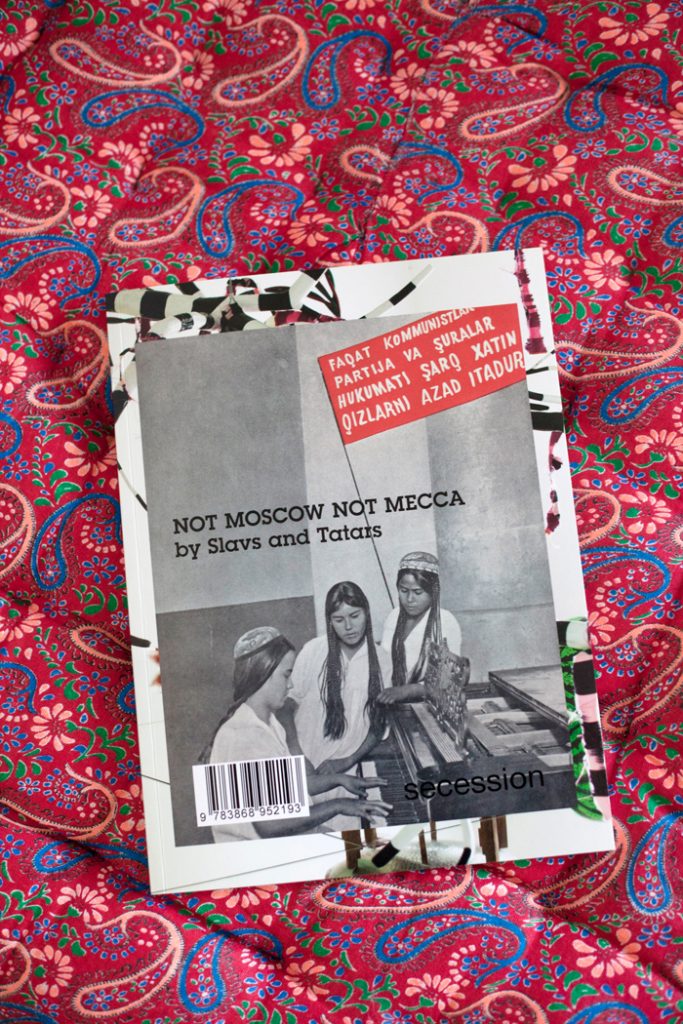 Saturday 2 April, 3 pm at CAC Reading Room
In a Reading group Slavs and Tatars will be discussing Norman Brown's book Apocalypse and/or Metamorphosis (1991).
"Brown's book is one we return to repeatedly (we first came upon him in our research for Not Moscow Not Mecca), a rare example of seamlessly mixing the affective and the analytical. Namely, we'd like to focus on chapters 1, 5, and 6. Late in his life, Brown turned to the prophetic tradition, as a means of coming to terms with the end of communism and the viability of leftist ideologies. His turn to Islam is particularly relevant today, not only in its redemption of a progressive agency within the realm of faith but also as an assessment of modernity in crisis. As Brown draws a line between the Prophet, Karl Marx and James Joyce, we'll elaborate upon the chain of transmission or al-isnad, to include certain anti-Afklärung figures and gnostic thinkers from Johan Georg Hamann to Henri Corbin."
Slavs and Tatars is a faction of polemics and intimacies devoted to an area east of the former Berlin Wall and west of the Great Wall of China known as Eurasia. The collective's work spans several media, disciplines, and a broad spectrum of cultural registers (high and low). The collective's practice consists primarily of three activities: exhibitions, publications, and lecture-performances.
Please RSVP to the event [email protected] and you will receive the reading materials. There is a limited amount of participants of the reading group. Event will be held in English. Admission is free of charge.
The Book to Come is a series of events – lectures, presentations, performances and reading group sessions. The Book to Come is developed by Bulegoa z/b and by CAC Vilnius as part of Corpus, network for performance practice. Corpus is Bulegoa z/b (Bilbao), Contemporary Art Centre (Vilnius), KW Institute for Contemporary Art (Berlin), If I Can't Dance, I Don't Want To Be Part Of Your Revolution (Amsterdam), Playground (STUK Kunstencentrum & M-Museum, Leuven), and Tate Modern (London): www.corpus-network.org.
Corpus is co-funded by the Creative Europe Programme of the European Union.
The presentation of the project The Book To Come at CAC Vilnius is supported by Lithuanian Council for Culture.