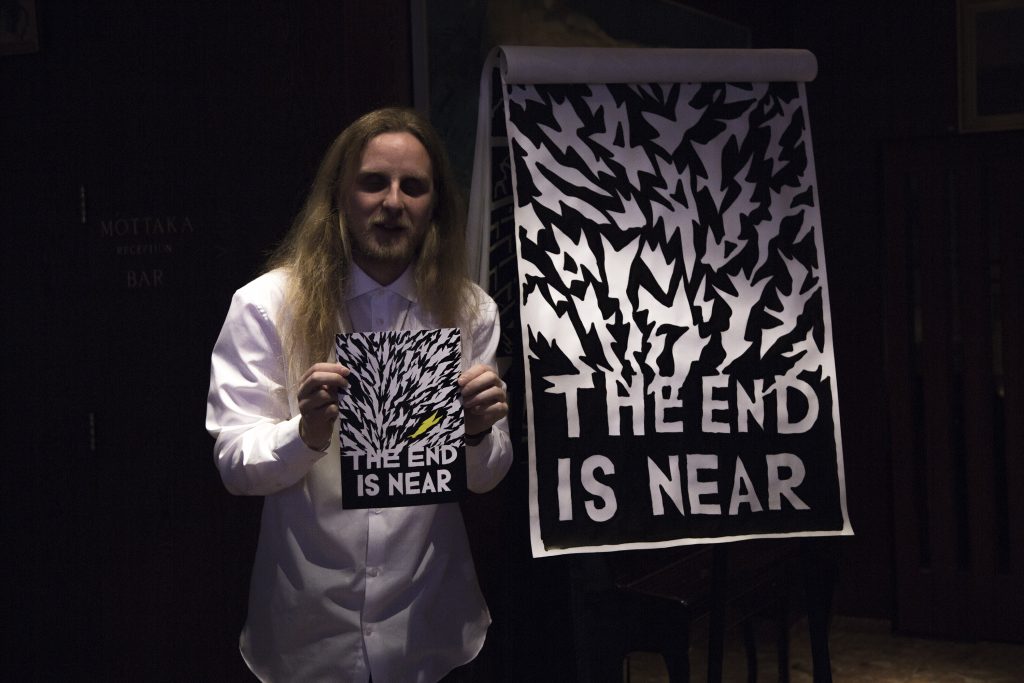 December 11th, Friday 8 pm CAC Basement Hall
After living in a faulty kitchen commodity with a leaking gas boiler, Styrmir is confronted with a hazardous household situation in his Amsterdam apartment. He orders a plumber to install a new boiler, only to learn that the water he has been drinking is highly poisonous due to old pipes made of lead. Motivated by his explosive boiler, and the plumber's confirmation of the slow death threat, he writes a book which journeys through several reflections on death, called THE END IS NEAR.
THE DEATH SHOW is an adaptation of this book. It is a performance in which Styrmir plays with real objects, made-up stories and vivid memories. Variations of the performance have been realized in Amsterdam, Kraków, Mexico City and Reykjavik, with fashion designer Agata Mickiewitz making a special guest appearance in THE DEATH SHOW at Hótel Holt in Reykjavik.
Performance: 45 min
The Death Show is part of a new performance and live art programme Month of Promises. In this series you will see a performance by Ieva Misevičiūtė Tongue PhD, a workshop by the artist Cascade of Idiosynscrasies (both postponed till May, 2016), The Death Show by Styrmir Örn Guðmundsson, a performance by Austėja Vilkaitytė's alter ego Violeta Salonen. External Sensations in CAC Cinema, an event by artist collective (Jurgis Paškevičius, Alissa Šnaider, Aapo Nikkanen, Monika Lipšic) Based on True Story and more live works. Month of Promises starts in December and continues till the end of the next year.
Curator: Monika Lipšic
Project is supported by:
Lithuanian Council for Culture
ES programme "Creative Europe"
Nordic Culture Point