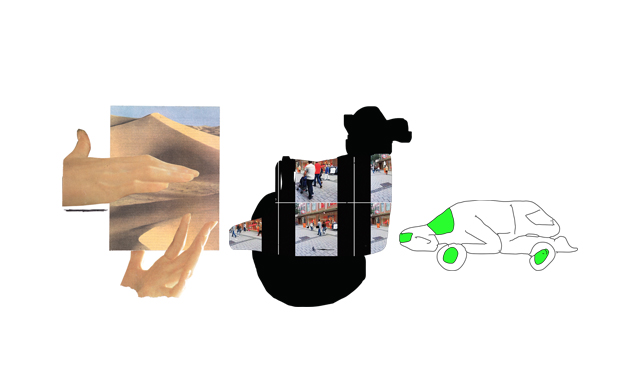 Three new books will be launched on Friday, March 15 at 7.30PM at the CAC Reading Room. All three books are published inline in PDF format in English. Several of the artists and authors will be present at the launch and read excerpts.
"Oh My Darling & Other Rants" by Valentinas Klimašauskas
http://blunt.cc/233646/notebooks/3/oh-my-darling-other-rants
Autocorrection, street performers, earworms and migration are to be blamed for the inception of this textile. The person who invented autocorrection should go to hello. This is how I moved to Münster instead of Munich. You almost know the whole story now.
Valentinas Klimašauskas (b.1977, Lithuania) is a curator and writer interested in fairer redistribution of the future. You will find more of his texts at selectedletters.lt
"Ghost Bag" by Laura Kaminskaitė
http://blunt.cc/326791/notebooks/3/ghost-bag
Pieces in this book trace abstract motions and a casual conversation outside a gallery, the shape of hearsay, of smoke, of spook, and of words rushing into each other. The structure is similar to an earlier collection of Kaminskaitė's uniques, Taxi Driver – a boîte-en-valise-like object-scenario meant to be presented by a single performer. The new collection includes writings by Paul Elliman, Monika Kalinauskaitė, Laura Kaminskaitė, Valentinas Klimašauskas, Žygimantas Kudirka, Raimundas Malašauskas, and Nicholas Matranga, alongside Kaminskaitė's visual work.
Laura Kaminskaitė (b.1984, based in Vilnius) creates invisible events through objects and language, evoking exhibitions, scenarios, and narratives in the minds of viewers, readers, and listeners. Kaminskaitė has recently presented solo exhibitions, including Today is the Color Day Meets at Day (with Antanas Gerlikas, P////AKT, Amsterdam, 2018); Today (Editorial, Vilnius, 2017); Turn smile laugh sashay conversation smile laugh spring up smile laugh talk (Podium, Oslo, 2017); Something something (Vermilion Sands, Copenhagen, 2016). She exhibited her works in group exhibitions at Kim? in Riga (2017); Kunstverein Munchen in Munich (2017); Bunkier Sztuki Contemporary Art Centre in Krakow (2015); Contemporary Art Centre in Vilnius (2015).
"Detox Siblings" by Anastasia Sosunova
http://blunt.cc/757939/notebooks/3/detox-siblings
It's time to detox. I like this word because it supposes that we can talk about both the accumulating toxicity in the body and the toxic contexts. Welcome! A lot of us here come from aggressive environments. Come on in! There are no surprises here. The body recycles its surroundings, until they become part of it: resins, microplastics, internalised oppression, trans fats and other fine particles. Time won't heal us, we have to heal ourselves*. Detoxing is a charlatan practice of mine and an inaccurate notion at that. This pdf publication logs the details and progress of a test.
Anastasia Sosunova (b. 1993) is a visual artist living in Vilnius. Sosunova has a Bachelor's degree in Graphic art and a Master's degree in Sculpture from the Vilnius Academy of Arts and has also participated in Rupert Alternative Education Program. She has participated in exhibitions in Europe and the US, exhibiting her work in both artistic institutions and non-institutional urban and natural locations. The drawings and writings of "Detox Siblings" stand as poetic extensions to Anastasia's practice. Within, the author and artist forages for an ethical posture ― one where we can collectively be more permeable to the many lifeworlds around.
The series is published by The Baltic Notebooks of Anthony Blunt (www.blunt.cc) with the support of the Lithuanian Council for Culture