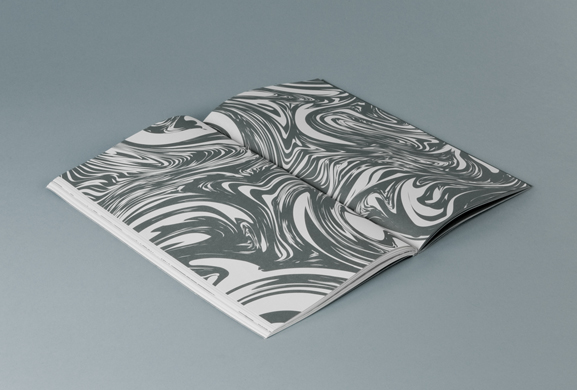 On 25th June, Tuesday, 7 pm we are happy to invite you to Tyler Coburn performance "I'm that angel".
I'm that angel explores the conditions of how we work on and against the computer, narrated from the perspective of a "content farmer": an emergent type of online journalist contracted to generate articles based on words peaking in Google Trends.
As a text, I'm that angel takes shape as a stony stone, a cut in the stream—a book. Its format shores up the paraliterary, confessional, and epistolary precedents for our virtual vernaculars. Designed by Eric Nylund, the pages concretize found quotes, trending language, anecdotes, notes and rants; call it inattentionality as method.
If the book sustains a material limit that belies the diffuse shape of the cloud, then its readings attempt similar concretions by having reader and audience occupy the sites that compose the physical form of the Internet. On other occasions, readings pair with documentation shot on server floors, thus temporarily constructing the data center within the art institution. Each scenario discloses securitized spaces in which reader and audience already reside, for we encounter the material doubles of our virtual subjectivities as data stored in server form.
Rather than concede to the seeming intractability of cognitive capitalism, these readings potentiate novel, critical operations through shared access, listening and discussion. Across its parts, I'm that angel argues for a renewed consideration of the immanent horizons of subjectivity, sociability and creativity.
In May and June, Coburn is performing at data centers and institutions throughout Europe, including Pionen data center, Stockholm; Google Zürich, in collaboration with Corner College; Volta, London, in collaboration with South London Gallery; Evoswitch, Amsterdam, in collaboration with San Serriffe; e-shelter, Berlin, in collaboration with Archive Kabinett; iomart, in collaboration with David Dale Gallery; Objectif Exhibitions, Antwerp; Grazer Kunstverein; and Museo d'Arte Contemporanea di Villa Croce, in collaboration with Peep-Hole. Copies of I'm that angel are available at bookstores and institutions worldwide.
Tyler Coburn (b. 1983, New York; lives in New York) received his B.A. in Comparative Literature from Yale University and his M.F.A. from the University of Southern California. He has presented his work at the Institute of Contemporary Arts, London (2012); LA X ART, Los Angeles (2011); the Whitney Museum of American Art, New York (2010); FormContent, London (2010); and SculptureCenter, New York (2009).