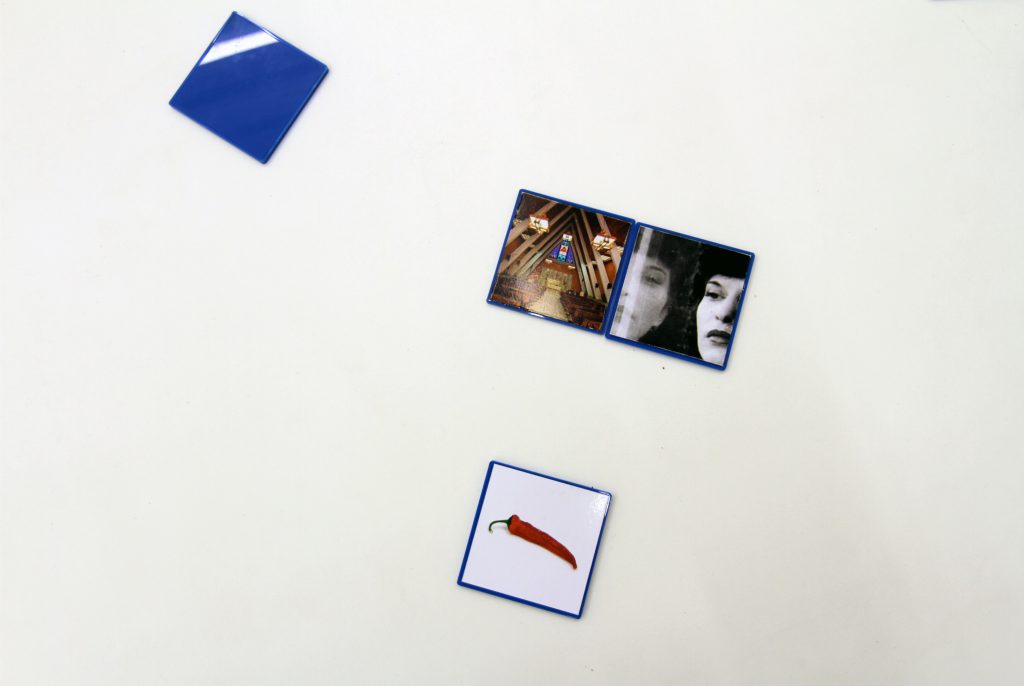 Friday, 16 June, 6.30 pm, CAC Reading Room
From Candy To Ashes, 2016–2017, 30 min.
In collaboration with Oliver Bulas
From Candy to Ashes presents a series of images related to a visit of Pijnappel to the city of Santa Cruz in Bolivia. The work, a memory game, will be activated this Friday by a match played by the artist together with a guest and will be available at the CAC Reading Room to be played by anyone from then on. Each time the game is played, a story is set in flux that depends on the memories of the participants, while the players develop different associative historical layers of the trip to Santa Cruz and provide a possible context for the viewer.
Saturday, 17 June, 11 pm, meeting point – inside CAC Café
The Zone (aka Invasion Of The Killer Frogs), 2015–2017, 50 min.
The Zone, a place where the psychic gravitational field is suspended at nightfall, makes images which lay down in the depths of the mind come up to the surface. Pijnappel will be a guide through the maze of a mental cartography that materializes from the shadows. The performance lasts for a blink of an eye.
The performance takes place during a night walk which will depart from the CAC. In order for this artwork to perfect all its potential, we kindly ask the participants to let their phones be safely stored by the security personnel, to be handed back upon return. In case of rain, please bring umbrellas and warm raincoats.