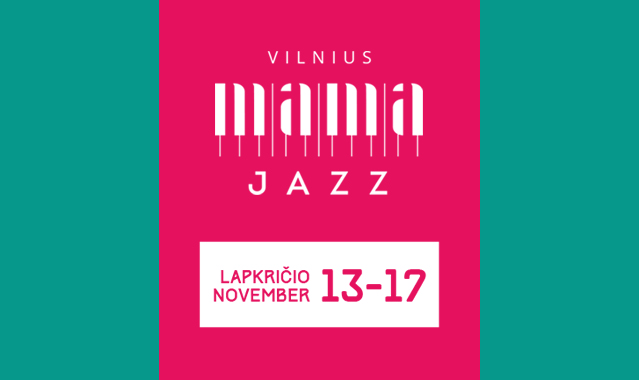 International VILNIUS MAMA JAZZ festival has been presented since 2002. The festival stands out for the relevance of its programme and focus on contemporary developments in jazz.
Vilnius Mama Jazz festival will take place 13th to 17th of November at Contemporary Art Centre (Vokiečių st. 2, Vilnius). Visitors will find there Main Stage performances, Showcase Stage performances, Vilnius Mama Jazz Margins panel discussions, conference, visual arts exhibition, record labels' shops, reading room and many more attractions.
One of the main innovations of the festival is the discussion platform Vilnius Mama Jazz Margins. It offers an artistic and cultural dialogue between those who work in the creative sphere, the academic community and the representatives of the jazz world. The aim of this project is to capture current trends in jazz music and jazz identification within the context of other cultural phenomena, and to understand the authenticity and relevance of Lithuanian jazz today.
In addition to prominent figures in the jazz scene, Vilnius Mama Jazz presents a comprehensive panorama of jazz in Lithuania. Lithuanian performers have an opportunity to present their latest projects or stage original artistic programmes specially created for the festival. For the third time, the festival is organising the Showcase Stage programme, which is attended by foreign experts, critics, journalists, producers, publishers and organisers, who are directly introduced to Lithuanian jazz scene. This serves to publicise Lithuanian jazz abroad.
VILNIUS MAMA JAZZ'2019 PROGRAMME: www.vilniusmamajazz.lt